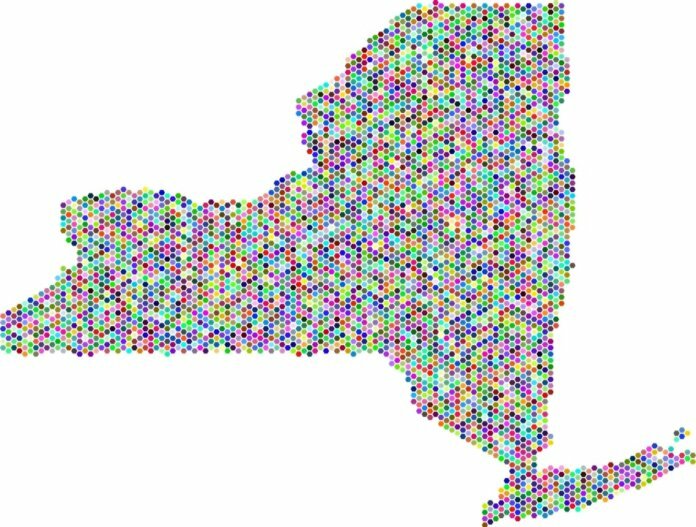 New York Gov. Andrew M. Cuomo has announced that the state-supported Northeast UAS Airspace Integration Research Alliance (NUAIR) has selected key partners in the development of New York's unmanned aircraft system (UAS) traffic management (UTM) corridor.
SRC / Gryphon Sensors and Raytheon have both received awards to complete the UTM corridor, which runs from central New York to the Mohawk Valley. The overall project will consist of the system planning, design, implementation, commissioning, and operational support of UTM research, development, test and evaluation infrastructure.
"This partner selection is just the latest advancement in positioning central New York and the Mohawk Valley as leaders in the global market for this cutting-edge technology," Cuomo says. "Through our investment in this drone corridor, we are strengthening and growing regional economies for generations to come."
In November 2016, to advance the UAS industry in central New York, Cuomo announced a $30 million state investment to develop the 50-mile flight traffic management system between Syracuse and Griffiss International Airport in Rome. Within this corridor, strategic investments will accelerate industry growth by supporting emerging uses of drones in key industries, including agriculture and forest management, transportation and logistics, media and film development, utilities and infrastructure, and public safety.
The corridor will be designed to enable companies to test both UAS platforms and UTM technologies in real-world settings, generating data that will inform industry and regulators and advance the commercial use of drones.
"We have identified the most qualified organizations to complete the New York UTM Corridor and expand our UAS testing capabilities," comments Major General Marke F. "Hoot" Gibson (ret), CEO of NUAIR Alliance. "This key step in the procurement process moves the project forward towards becoming the nation's premier test site. With all our state economic and technical support, I think we are well-positioned to accelerate the UAS industry and further establish this region as a national leader."
Initially, the corridor will focus on enabling beyond visual line of sight (BVLOS) operations of drones weighing under 55 lbs. It will also support urban mobility efforts and other developments, including electric/hybrid vertical take-off and landing aircraft to carry people and property in air transportation.