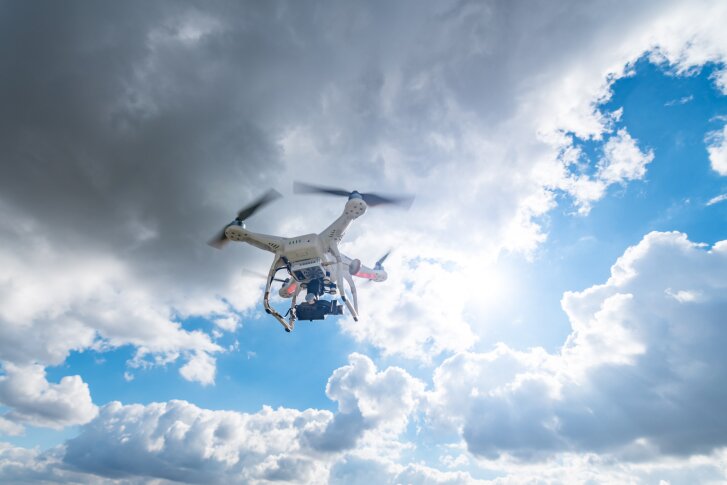 The newly founded Global UTM Association, a nonprofit based in Lausanne, Switzerland, has elected its first board of directors.
The board comprises the following nine members: Jonathan Evans from Skyward as president; Christian Struwe from DJI as vice president; Lorenzo Murzili from Swiss FOCA as treasurer; Sebastian Babiarz from Nokia; Marc Kegelaers from Unifly; Hao Liu from BUAA; Yannick Lévy from Parrot; Gontran Reboud from ViaSat; and Mark Watson from NATS.
Formed a few months ago, the association says its goal to identify actions to be taken to safely, securely and efficiently integrate unmanned aircraft systems (UAS) into airspace. Specifically, its working groups will draft and distribute interoperability blueprints for UAS traffic management (UTM).
The group says its first priority is to draft blueprints for an overall UTM architecture, followed by a series of protocols, standards and guidance for UAS identification, registration, dynamic geofencing, manned/unmanned integration, or weather data application program interfaces.
So far, current members represent 10 countries across six industries: air navigation service providers, UAS manufacturers, UAS operators, UTM software and infrastructure providers, regulatory bodies, and academic experts.
"The Global UTM Association will pave the way for global adoption of interoperable protocols for UTM systems," says Jonathan Evans, president of the Global UTM Association and CEO of Skyward. "We intend to accelerate the growth of the UAS industry worldwide while maintaining high safety and security standards for all, in the air and on the ground.
"We will make it easier and less expensive to bring customized solutions to the market, as the association is based on the time-tested principle of cooperating on standards and competing on products," he adds.