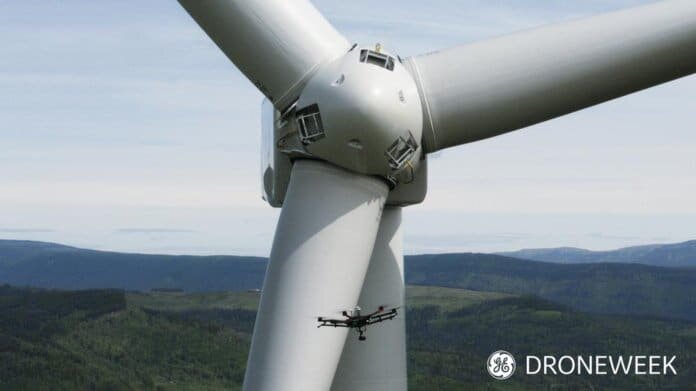 GE has kicked off its third annual DRONEWEEK, running Oct. 9-13 and featuring aerial footage of different energy infrastructure each day.
Each day will feature the following episode:
Day one: "The Wind Network," showcasing Pattern Energy's Meikle Wind Farm, the largest wind farm in western Canada;
Day two: "The Solar Tipping Point," offering an early look at what will be the world's biggest solar park, located in Dubai;
Day three: "The Alpine Battery," showing a hydroelectric power plant built inside of a mountain in Linthal, Switzerland;
Day four: "Islands of Power," showcasing the remote islands of Indonesia to see the impact of mobile power plants; and
Day five: "Data Powered Cities," offering a look at the "intelligent streets" of San Diego, which has a "Smart City IoT" platform with Current by GE, transforming street lights into a connected, digital infrastructure.
The episodes can be found on Viceland and YouTube.