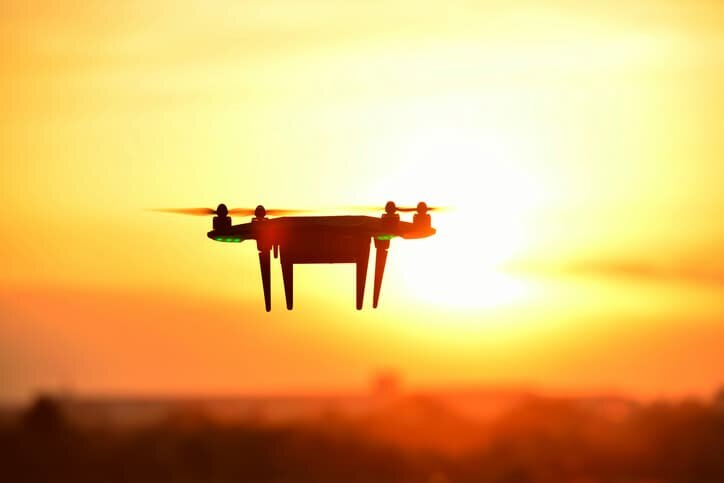 A number of U.S. senators recently introduced a bill that seeks to ban the U.S. government from purchasing drones manufactured in countries identified as "national security threats," such as China and Iran.
The bipartisan American Security Drone Act is being proposed by U.S. Sens. Rick Scott, R-Fla.; Chris Murphy, D-Conn.; Tom Cotton, R-Ark.; Josh Hawley, R-Mo.; Richard Blumenthal, D-Conn.; and Marco Rubio, R-Fla.
Specifically, according to the senators, the bill proposes as follows:
Prohibits federal departments and agencies from procuring any foreign, commercial, off-the-shelf drone or covered unmanned aircraft system (UAS) manufactured or assembled in countries identified as national security threats, and provides a timeline to end current use of these drones;
Prohibits the use of federal funds awarded through contracts, grants or cooperative agreements to state or local governments from being used to purchase foreign, commercial, off-the-shelf drones or covered UAS manufactured or assembled in a country identified as a national security threat.
Requires the Comptroller General of the United States to submit a report to Congress detailing the amount of foreign, commercial, off-the-shelf drones and covered UAS procured by federal departments and agencies from countries identified as national security threats.
"There are nations around the world, like China, that are actively building up their militaries to compete with America," says Scott. "China is stealing our technology and intellectual property, yet the U.S. government continues to buy critical technology, like drones, with American tax dollars from Chinese companies backed by their government. For far too long, we have turned a blind eye to China and allowed their technology into some of the most critical operations of the U.S. government. This has to stop. The American Security Drone Act protects our information and national security by prohibiting the federal government and our military from buying drones manufactured in countries that are our adversaries."
"Like it or not, drones are our future," says Blumenthal. "Without congressional action, adversaries like China and Iran will use drone technology as tiny Trojan Horses to spy on our government, our critical infrastructure – even our hospitals and homes. This bill will ensure that we don't send China and others a gold-plated, flying invitation to steal our intellectual property, undermine our domestic technology and spy on our communities."
Per Politico, Mark Bathrick, who is director of the Office of Aviation Services at the Department of the Interior (DOI), has reportedly argued that banning Chinese-made UAS would not resolve security concerns: "What's going to solve the security issue is good requirements both in industry and government and then adhering to those requirements, and only buying products that meet those requirements," he said.
DRONERESPONDERS, a nonprofit organization supporting public safety UAS, has released a report examining the perspectives of America's first responders operating foreign-made small UAS (sUAS).
The report, "Chinese sUAS Technology in the U.S. Public Safety Sector," includes analysis from online survey data collected over the past several weeks from public safety drone program leaders and operators.
"Our goal for this report was to better understand the perspectives of America's first responders who are using drones made in China," says Christopher Todd, executive director of AIRT and a lead analyst on the report. "We were able to glean some incredible information surrounding the role of foreign UAS technology for public safety."
Key findings from the report are as follows, according to AIRT:
Chinese firm DJI is the undisputed leader in providing drones to U.S. public safety agencies.
Confusion exists among local public safety professionals surrounding the alleged security vulnerabilities with Chinese drone technology.
Brand loyalty to DJI is precarious as the public safety sector waits for a viable U.S.-branded solution to enter the marketplace.
Todd says the timing of the report's coinciding closely with the proposed bill from lawmakers was purely coincidental, yet it underscores how interest surrounding the use of Chinese drones in America's airspace is increasing daily.
"We'll be releasing additional information in the near future," adds Todd. "We realize that the public safety sector needs more guidance to help make better decisions, and we're working hard to make that happen as quickly and accurately as possible."