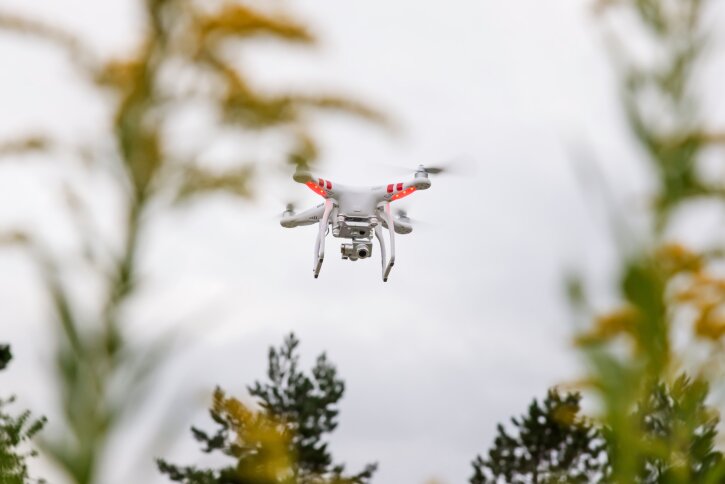 The Alliance for System Safety of UAS through Research Excellence (ASSURE) and Embry-Riddle Aeronautical University have received the first group of Federal Aviation Administration (FAA) grant awards since the FAA's Center of Excellence (COE) for unmanned aircraft systems (UAS) was established earlier this year.
ASSURE – comprising 21 research universities, including Embry-Riddle, and more than 100 industry and government partners – was selected by the FAA in May to lead the COE, which is tasked with giving the agency the research it needs to quickly, safely and efficiently integrate UAS into national airspace but with making minimal changes to the current system.
Embry-Riddle will support three of the seven tasks awarded to ASSURE core institutions:
Embry-Riddle, North Carolina State University (project lead), the University of North Dakota, Mississippi State University, Ohio State University and Oregon State University will study the role that surveillance technology plays in the ability of UAS to detect and avoid other aircraft. These ASSURE schools will also examine the adequacy of existing airborne surveillance equipment as applied to UAS operations. Dr. Mohammad Moallemi of the Next-Generation Embry-Riddle Advanced Research Lab will provide modeling and simulation capabilities in support of this study.
Embry-Riddle, in cooperation with Kansas State University-Salina (project lead) and Montana State University, will address UAS maintenance. Dr. John Robbins, Embry-Riddle principal investigator for this task, says the project will provide "an in-depth analysis of maintenance operations and considerations that differ from manned aircraft."
In partnership with the University of Alabama-Huntsville (project lead), Mississippi State University and the University of Kansas, Embry-Riddle will study the risks associated with UAS ground collisions. Using advanced simulation tools, principal investigator Dr. Feng Zhu and the team will study the level of risk to people on the ground in the event of a UAS failure across a variety of scenarios.