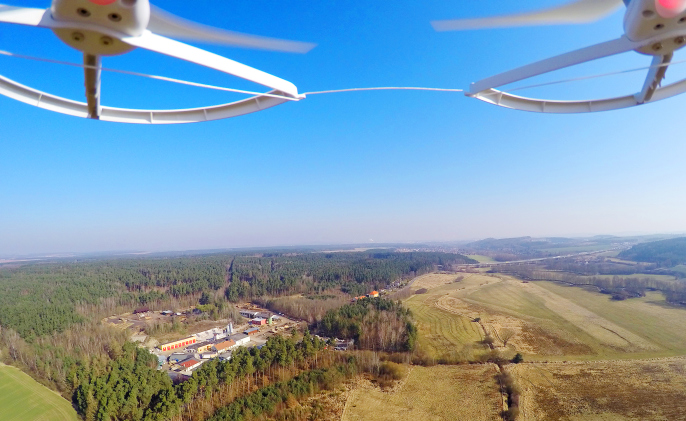 DroneDeploy, a San Francisco-based provider of a cloud software platform for commercial drones, has revealed that its users have now mapped a total of more than 5 million acres across 130 countries.
In turn, the company is again releasing a "Commercial Drone Industry Trends" report, which analyzes the real-world mapping data from its users. Its first report, released in March, covered 2 million mapped acres, which took DroneDeploy users 16 months to accrue. Now, just four months later, DroneDeploy users have more than doubled the mapped area in a quarter of the time.
DroneDeploy says its new industry insights show that commercial unmanned aerial vehicles (UAVs) are quickly establishing themselves as indispensable tools across industries and geographies.
From North America and Europe to Asia and Africa, the company says, UAVs are making inroads against traditional methods of capturing aerial data, including satellite, manned aircraft and ground-based surveys.
According to the report, the fastest-growing industry is mining, in which monitoring site progress, measuring aggregate volumes and ensuring regulatory compliance over large areas can more efficiently and safely be achieved with drones.
Oil and gas, a rapidly emerging sector for drones, has the largest average drone map at 178 acres – largely driven by mapping pipeline installations, says DroneDeploy.
The latest report finds that users most often used DJI drones; senseFly, 3DR, AgEagle and Parrot followed, respectively.
For cameras, DJI also came in first place, and Canon, Sony, GoPro and Mapir came after, respectively.
Other findings, such as increased usage of drone map measurements and exports, suggest that businesses are starting to dig deeper and extract more value from drone maps.
The company notes that the Federal Aviation Administration's Part 107 ruling, which goes into effect on Aug. 29, is expected to remove significant barriers and pave the way for even faster enterprise adoption.
"It's amazing to see the growth and evolution of the commercial drone industry," comments Mike Winn, CEO and co-founder of DroneDeploy. "In just a matter of months, we've seen a notable increase in the number of businesses integrating drones more deeply into their workflows, namely in the agriculture, construction and service provider sectors. Equally exciting is the emergence of new rapidly growing sectors, such as inspection and oil and gas."
The free "Commercial Drone Industry Trends" report can be downloaded here.