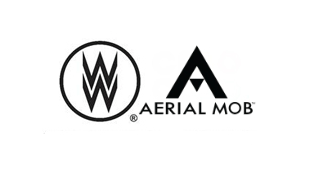 Thanks to recent federal approval and a new partnership/representation agreement with William F. White International Inc. (Whites), San Diego-based drone cinematography company Aerial MOB is launching operations in Canada.
Whites is a Canadian provider of motion picture, television, digital media and theatrical production equipment. Notably, last year, Aerial MOB was granted Transport Canada permission for commercial drone use.
Back in September 2014, Aerial MOB was one of the first companies to get a commercial drone exemption from the Federal Aviation Administration. Most recently, the company worked on Warner Brothers' TV series "Lethal Weapon," HBO's TV series "The Leftovers" and Paramount Pictures'/MGM's "Ben-Hur."
Aerial MOB's drones, which will initially be offered through the Whites Specialty Equipment department, will be available for rent this coming spring. The company says its aerial cinema packages – from lightweight DJI drones with 4K cameras to heavier models designed to carry Alexa Mini or Red Weapon cameras – support productions of various sizes.
"Aerial MOB is extremely honored and excited to have the opportunity to work with Whites, Canada's most respected provider of professional production equipment and technical expertise," says Tony Carmean, partner/producer at Aerial MOB.