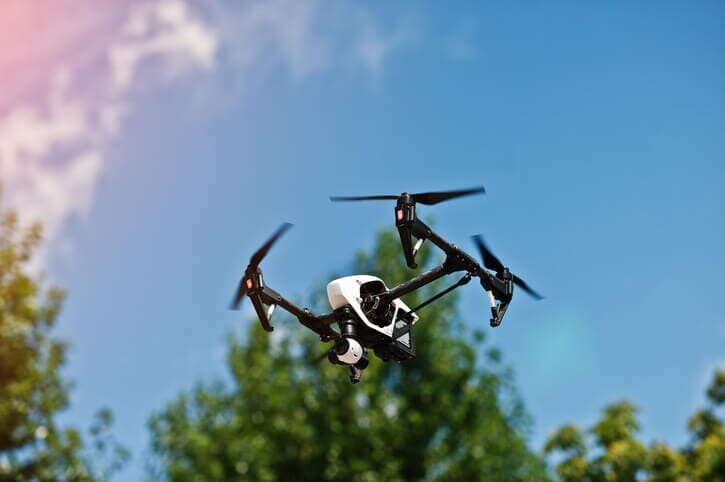 DJI has unveiled AeroScope, a new solution the company says can identify and monitor airborne drones with existing technology in order to address safety, security and privacy concerns.
According to DJI, AeroScope uses the existing communications link between a drone and its remote controller to broadcast identification information, such as a registration or serial number, as well as basic telemetry, including location, altitude, speed and direction. Police, security agencies, aviation authorities and other authorized parties, for example, can use an AeroScope receiver to monitor, analyze and act on that information.
DJI says AeroScope has been installed at two international airports since April, and the company is continuing to test and evaluate its performance in other operational environments.
"As drones have become an everyday tool for professional and personal use, authorities want to be sure they can identify who is flying near sensitive locations or in ways that raise serious concerns," explains Brendan Schulman, DJI's vice president for policy and legal affairs. "DJI AeroScope addresses that need for accountability with technology that is simple, reliable and affordable – and is available for deployment now."
DJI demonstrated the system today in Brussels, Belgium, showing how an AeroScope receiver can immediately sense a drone as it powers on and then plot its location on a map while displaying a registration number. That number functions as the equivalent of a drone license plate, and authorities can use it to determine the registered owner of a drone that raises concerns. In March, DJI released a white paper describing the benefits of such an approach to electronic ID for drones.
The company says AeroScope works with all current models of DJI drones. Because AeroScope transmits on a DJI drone's existing communications link, it does not require new on-board equipment or modifications or require extra steps or costs to be incurred by drone operators. Other drone manufacturers can easily configure their existing and future drones to transmit identification information in the same way, DJI notes.
Because AeroScope relies on drones' direct broadcast of their information to local receivers – not on transmitting data to an internet-based service – it ensures most drone flights will not be automatically recorded in government databases, protecting the privacy interests of people and businesses that use drones, says DJI. This approach also avoids substantial costs and complexities that would be involved in creating such databases and connecting drones to network systems, the company claims.
Drone ID settings will be included in DJI's initial drone software to allow customers to choose the content of their own drone's identification broadcast to match local expectations both before and after identification regulations are implemented in different jurisdictions. To protect customers' privacy, the AeroScope system will not automatically transmit any personally identifiable information until regulations or policies in the pilot's jurisdiction require it, says DJI.
"The rapid adoption of drones has created new concerns about safety, security and privacy, but those must be balanced against the incredible benefits that drones have already brought to society," adds Schulman. "Electronic drone identification, thoughtfully implemented, can help solve policy challenges, head off restrictive regulations and provide accountability without being expensive or intrusive for drone pilots. DJI is proud to develop solutions that can help distribute drone benefits widely while also helping authorities keep the skies safe."