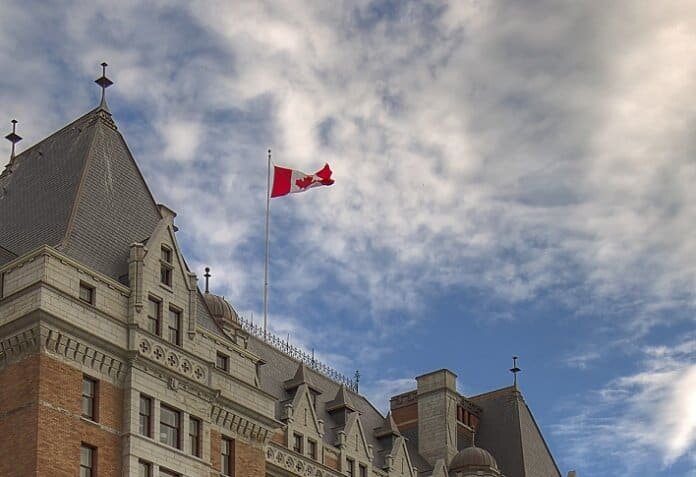 DJI is applauding Transport Canada's revised interim order on drone use to replace an earlier version that the company says put unreasonable restrictions on operations in Canada.
The revised interim order, summarized in a Transport Canada fact sheet, reduces or removes earlier restrictions that had effectively barred drones from flying in most settled parts of Canada, explains DJI.
Earlier this year, citing a tripling of "incidents" involving recreational drones since 2014, Transport Canada introduced new rules for hobbyist unmanned aircraft system (UAS) operators. The key provisions were that operators must mark their aircraft with contact information and may not fly higher than 90 meters (approximately 295 feet); at night; within 75 meters of buildings, vehicles or people; or within 9 kilometers (approximately 5.6 miles) of the center of any airport, heliport, aerodrome or water aerodrome where aircraft take off and land. The rules applied to recreational drones weighing between 250 grams and 35 kilograms (approximately 77 pounds).
Now, according to DJI, changes have come after more than 2,000 drone advocates across Canada sent thousands of messages urging Transport Canada to improve the order.
Specifically, hobbyist UAS must still not be flown above 90 meters or at night, but the rules have been loosened otherwise: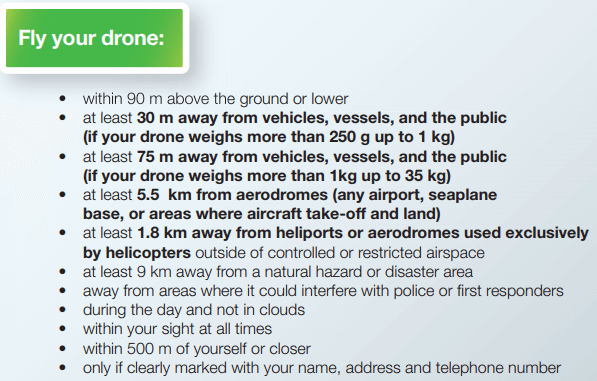 DJI says it had called on Minister Marc Garneau to make reasonable changes to the interim order to allow drone enthusiasts the ability to fly their drones safely until a new regulatory regime came into force. Though DJI believes some of the restrictions in the new interim order could be further improved in draft regulations – expected to be released soon – the company appreciates Garneau's efforts to respond to the concerns of safe and responsible drone pilots.
"The revised interim order is a step in the right direction," comments Brendan Schulman, DJI's vice president of policy and legal affairs. "The extremely restrictive rules in the original order prohibited a wide range of perfectly safe activities that are permitted by many other jurisdictions worldwide. The new version delivers some improvements. We commend the government for taking this step while working on permanent rules."
"An ideal regulatory regime would adequately mitigate the risk of injury and property damage while allowing innovators the freedom to experiment and to use drones with minimal burdens or barriers to entry," adds Eric Ebenstein, DJI's head of North America public policy. "We believe Canada can craft a world-leading regulatory regime that protects safety while encouraging innovation."