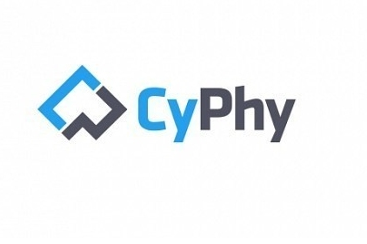 Danvers, Mass.-based drone start-up CyPhy Works has closed a $22 million Series B investment round, led by global firm Bessemer Venture Partners (BVP).
The new financing includes participation from Motorola Solutions Venture Capital, UPS Strategic Enterprise Fund and Draper Nexus. Existing investors Lux Capital and General Catalyst Partners also participated in the round.
Helen Greiner, founder and CEO of CyPhy Works, says the company will work with the new investors "to accelerate adoption of drones into public safety, construction, agriculture, journalism, mining, defense and other fields."
"I'm also very excited to announce that this investment will fuel the commercial launch of our tethered Persistent Aerial Reconnaissance and Communications (PARC) vehicle system," she adds.
PARC is powered from the ground through a microfilament tether, allowing 24/7 flight: a "near-earth satellite system". The tether also provides secure command and control and video transmission – precluding spoofing or hacking. PARC's extended flying time enables companies to make information-driven

decisions using continuous real-time access to data and analytics, says CyPhy Works.
In addition to the launch of PARC, the new investment will fund hiring in the engineering, sales, marketing and customer-support functions.
"CyPhy Works has produced the first truly differentiated drone, and as we see more industries leverage this technology, we expect they will capture significant market share," says Felda Hardymon, partner at BVP, who, as part of the investment, has joined CyPhy Works' board of directors. "Bessemer's mission is to back the world's most talented entrepreneurs, and we're very excited to partner with Helen and the experienced team of roboticists at CyPhy Works."
Earlier this year, CyPhy Works launched a Kickstarter campaign for the CyPhy LVL 1 drone, the company's first consumer offering. The aircraft quickly surpassed its funding goal of $250,000 and reached nearly $900,000.