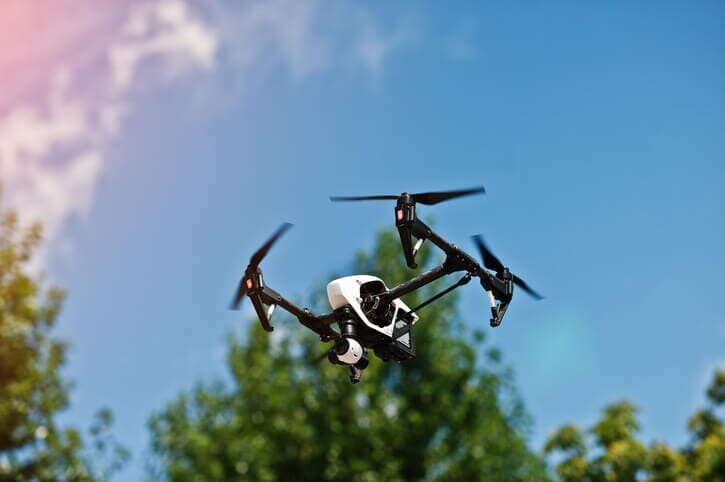 On Wednesday, the Commercial Drone Alliance, law firm Hogan Lovells and industry stakeholders hosted an unclassified, off-the-record conversation with federal and local policymakers and law enforcement on the the security concerns surrounding unmanned aircraft systems (UAS).
According to a press release from the alliance, policymakers have increasingly expressed security concerns with the technology: How can law enforcement mitigate potential threats? What security concerns do flights over people, beyond visual line of sight, and at night pose – and are there technology solutions that can mitigate security risks and help enable broader operations? How can industry contribute to the federal government policy conversation around domestic drone security?
In turn, representatives from the White House, Department of Justice, Department of Homeland Security, National Telecommunications and Information Administration, Department of Defense, Department of Energy, Federal Aviation Administration, Federal Bureau of Investigation, National Institute of Justice, Federal Bureau of Prisons, and state and local law enforcement participated in what the alliance says was a productive conversation with industry leaders.
For example, participants discussed how the federal government is thinking about drone security issues; law enforcement experiences with drones in various jurisdictions; the protection of critical infrastructure and counter-drone technology; and how industry can help solve drone security issues through technology.
"The safety, security and efficiency benefits of commercial drones are great and expansive, but policymaking has lagged behind technology," states Lisa Ellman, co-executive director of the Commercial Drone Alliance. "We are very grateful for the opportunity to engage with national security agencies around drone security issues."
Laura Ponto of X, the recently appointed chair of the Commercial Drone Alliance board, says, "The Domestic Drone Security Summit provided an excellent forum for companies to speak directly with policymakers around drone security issues. There are technological solutions for many security concerns."
Gretchen West, co-executive director of the alliance, adds, "The Domestic Drone Security Summit allowed industry to engage with the government to discuss solutions and find areas for mutual collaboration. We look forward to continued engagement with the Trump administration around these very important issues."
Founded last year by Ellman and West, both of Hogan Lovells, the Commercial Drone Alliance is an independent nonprofit co-located in California's Silicon Valley and Washington, D.C.