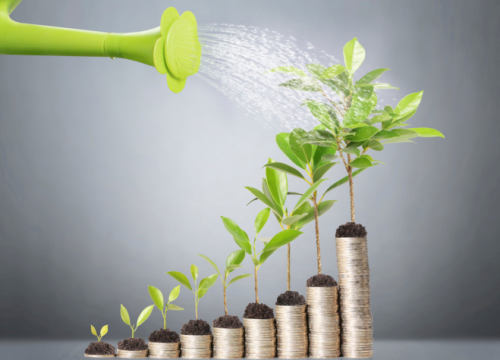 With a goal of supporting the most promising commercial drone businesses around the world, Airware has launched the Commercial Drone Fund and announced the first two investment recipients, Redbird and Sky-Futures.
The fund is investing in companies that are developing technologies critical to scaling the use of drones across a variety of commercial applications, says Airware. The fund expects to invest in dozens of start-ups over the next two years.
Airware's Commercial Drone Fund is making $250,000 to $1 million investments in early-stage companies and will focus on five key areas: sensor hardware, software applications, cloud-based aerial data analysis tools, drone-based services, and complete solutions for specific industries.
The initial funding recipients are Redbird, a cloud data analysis company in Paris, and London-based Sky-Futures, a worldwide provider of drone inspection services for the oil and gas industry. Earlier this month, Sky-Futures raised Europe's largest-ever investment in drone technology. In April, French electric utility company GDF SUEZ announced an investment in Redbird.
The Commercial Drone Fund is structured like a venture capital fund, with capital provided by limited partners. Airware's CEO, Jonathan Downey, is the fund's general partner.
"While the commercial drone industry is evolving rapidly, we still see gaps in the ecosystem. The Commercial Drone Fund will identify and boost the rising stars that are advancing important drone-related initiatives, such as powerful new sensors, intelligent analytics or innovative field services," explains Downey. "I know how hard it is to raise early money in a new space, and I want to help other entrepreneurs get further faster."
Many of the companies funded by the Commercial Drone Fund are leveraging Airware's Aerial Information Platform – though it is not a requirement for funding. The fund is a separate legal entity from Airware, and Airware will not be an investor.
'Our cloud-based platform for enterprises is designed to fit within existing Airware workflows," says Emmanuel de Maistre, co-founder and CEO of Redbird. "Together with Airware and our partners, we're ready to move to the next level and expand to the U.S. – it's a new step and a global development for our company."
"Our solutions are already in use with over 35 of the biggest oil and gas companies globally," says James Harrison, co-founder and CEO of Sky-Futures. "Investment from the Commercial Drone Fund will speed up the delivery of our technology roadmap and create more valuable data to our existing client base faster.'