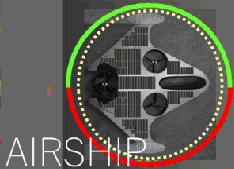 AirShip Technologies Group Inc., a Lake Oswego, Ore.-based designer and manufacturer of cleantech unmanned aircraft systems (UAS) for commercial, civil and defense markets, has begun production of its V2 UAS.
According to AirShip, the vertical takeoff and landing (VTOL) V2 drone is the culmination of three years of design and aeronautical engineering, research and development by Ben Berry, company founder and CEO.
Once the V-shaped carbon-fiber filament airframe is 3D-printed, the power system, rotors, solar film and flight control mechanisms and sensors will be integrated, calibrated and tested. With hundreds of pre-orders globally, the company says, the first V2 model could be ready for flight testing and demonstrations by November.
The solar film allows the aircraft to gain solar energy during the day, and an integrated hydrogen fuel cell powers the UAS at night.
AirShip says it leap-frogs conventional production practices by constructing an Internet-based, cloud-distributed, 3D-printed airframe for the UAS. The 3D printing enables mass customization and integration of sensors, as well as automated production of AirShip UAS fleets by AirShip-licensed manufacturers worldwide.
AirShip recently formed a partnership with Robotic Skies to create a service center network to complete and support AirShip products.