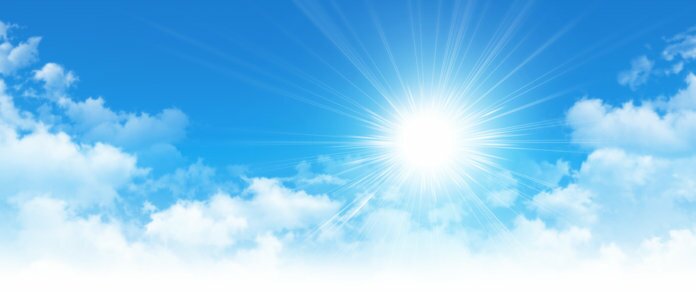 California-based AeroVironment Inc., a provider of unmanned aircraft systems (UAS) for both defense and commercial applications, has formed a joint venture with SoftBank Corp. to develop solar-powered, high-altitude, long-endurance UAS for commercial operations.
AeroVironment says this category of UAS is also referred to as high-altitude pseudo-satellites, or HAPS. The joint venture will fund the development program up to a net maximum value of $65,011,481.
The joint venture, HAPSMobile Inc., is a Japanese corporation that is 95% funded and owned by Japan-based telecommunications operator SoftBank Corp. and 5% funded and owned by AeroVironment.
AeroVironment is committed to contribute $5 million in capital for its 5% ownership of the joint venture and has an option to increase its ownership stake in HAPSMobile up to 19% at the same cost basis as its initial 5% purchase.
"This is a historic moment for AeroVironment. For many years, we have fully understood the incredible value high-altitude, long-endurance unmanned aircraft platforms could deliver to countless organizations and millions of people around the world through remote sensing and last-mile, next-generation IoT connectivity," comments Wahid Nawabi, CEO of AeroVironment. "We were searching for the right strategic partner to pursue this very large global opportunity with us. Now, we believe we are extremely well-positioned to build on the decades of successful development we have performed to translate our solar UAS innovations into long-term value through HAPSMobile Inc."
AeroVironment says it pioneered the concept of high-altitude, solar-powered drones in the 1980s, as well as developed and demonstrated multiple systems for NASA's Environmental Research Aircraft and Sensor Technology, or ERAST program, in the late 1990s and early 2000s. In August 2001, the AeroVironment Helios prototype reached an altitude of 96,863 feet, setting the world-record for sustained horizontal flight by a winged aircraft, the company says.
SoftBank Corp. and AeroVironment have agreed to license certain background intellectual properties to HAPSMobile, which will own the newly developed UAS intellectual property and possess exclusive rights for commercial applications globally, as well as non-commercial applications in Japan. AeroVironment will possess exclusive rights to the resulting intellectual property for certain non-commercial applications, except in Japan. AeroVironment will also possess exclusive rights to design and manufacture all such aircraft in the future for HAPSMobile, subject to the terms of the joint venture agreement.