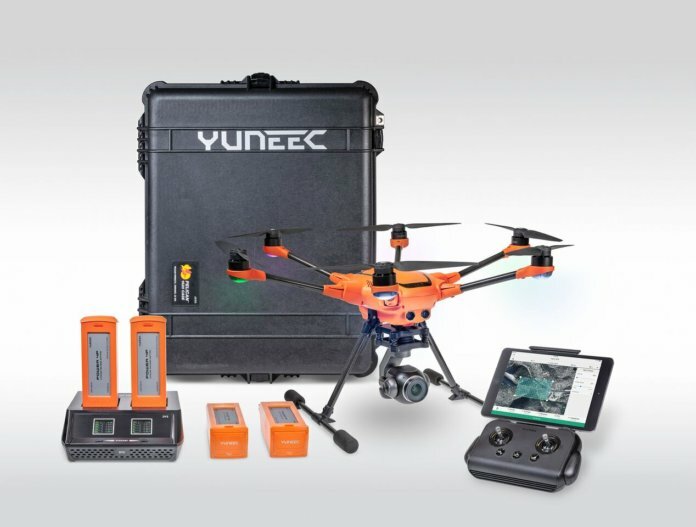 California-based 3DR and China-based Yuneec, two founding members of the Dronecode software consortium, have announced a U.S.-headquartered joint venture to bring products based on the open-source Dronecode platform to market.
The joint venture, which will operate as 3DR Government Services, will have a particular focus on serving the security and open-platform needs of U.S. government customers and their vendors in the construction and engineering industries, the companies say.
The joint venture will combine Yuneec's small unmanned aircraft system (sUAS) manufacturing with 3DR's software. The first product is the Yuneec 3DR H520-G, which includes the 3DR Site Scan UAS platform integrated into a custom version of the Dronecode-based Yuneec H520 hexacopter drone with a simplified and smaller controller designed for Apple iOS devices. It also includes integrations with both Autodesk and Esri platforms, software ecosystems in the construction and geospatial industries, respectively.
According to the joint venture, their offering meets two critical needs: 1) the demand for vendor choice by government agencies and contractors at the federal, state and local level and 2) the increased need for open platforms that can be security certified and more easily approved for operations beyond the constraints of today's federal Part 107 waivers. Use of the Dronecode PX4 software has already been specified by the Pentagon's Defense Innovation Unit Experimental effort to create a new standard platform for small, low-cost drones, the companies say. This is, in part, because its open-source core and commercial-friendly BSD license allow for easy integration and validation by many vendors, the companies explain.
By establishing 3DR Government Services and introducing the H520-G, Yuneec and 3DR say they are able to go to market together for the first time as a fully U.S.-based company with a complete software and hardware package.
"This joint venture cements a strong relationship that goes back to the start of Dronecode and the shared belief that an open software platform would help the drone industry grow and mature faster, just as it has in so many other industries," states Chris Anderson, CEO of 3DR. "For U.S. government customers who are increasingly looking for U.S.-based, trusted solutions, this combination of global leaders in hardware and software provides the best of both worlds."
"Since our launch of the H520 at Interdrone last year, Yuneec has committed to provide public agencies and commercial enterprises with a sUAS that improves their workflow effectiveness," adds Michael Jiang, CEO of Yuneec International. "This strategic partnership with 3DR is yet another powerful example of that ongoing commitment. We've built a commercial enterprise platform based on the Dronecode open-source. Together with partners such as 3DR, Yuneec will continue to leverage our commercial systems to integrate new functionality that further meet the needs of enterprise customers who demand robust and secure sUAS solutions."