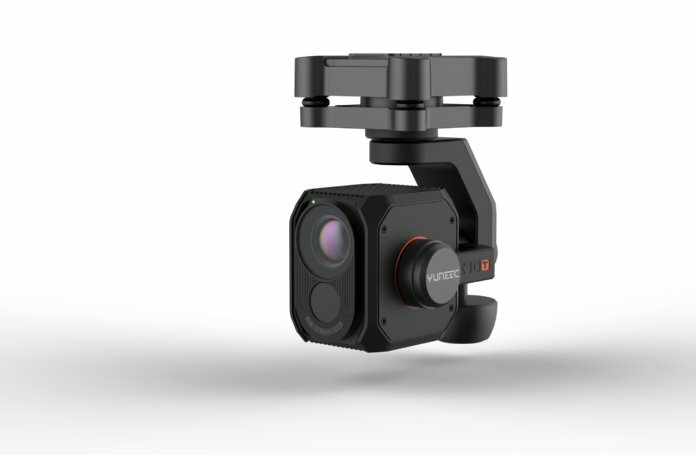 Yuneec International has expanded its commercial unmanned aerial vehicle (UAV) offerings with the launch of the E10T.
With a three-axis gimbal and dual thermal imaging and low-light cameras, the E10T will be available later this year in four lens configurations and two resolution options: 320- by 256-pixel or 640- by 512-pixel. The 320-pixel thermal resolution will start at $4,999, while the 640-pixel thermal resolution will start at $7,999.
The E10T builds off the original Yuneec CGO-ET dual thermal RGB camera, which was announced last year. According to Yuneec, the E10T camera detects more detail in dark scenes than the naked eye with the help of its large RGB sensor. Thanks to its dual video stream, users can transmit their thermal and video image simultaneously to the ground station and then view the image as an overlay or picture-in-picture.
"The E10T is the next evolution of the industry's first thermal and low-light RGB combination and will provide commercial users confidence in an array of situations," says Michael Jiang, CEO of Yuneec International. "With its dual video stream on the 7-inch ST16s ground station coupled with the industry's only user-variable speed control, pilots can confidently approach critical structures without concern of impact."