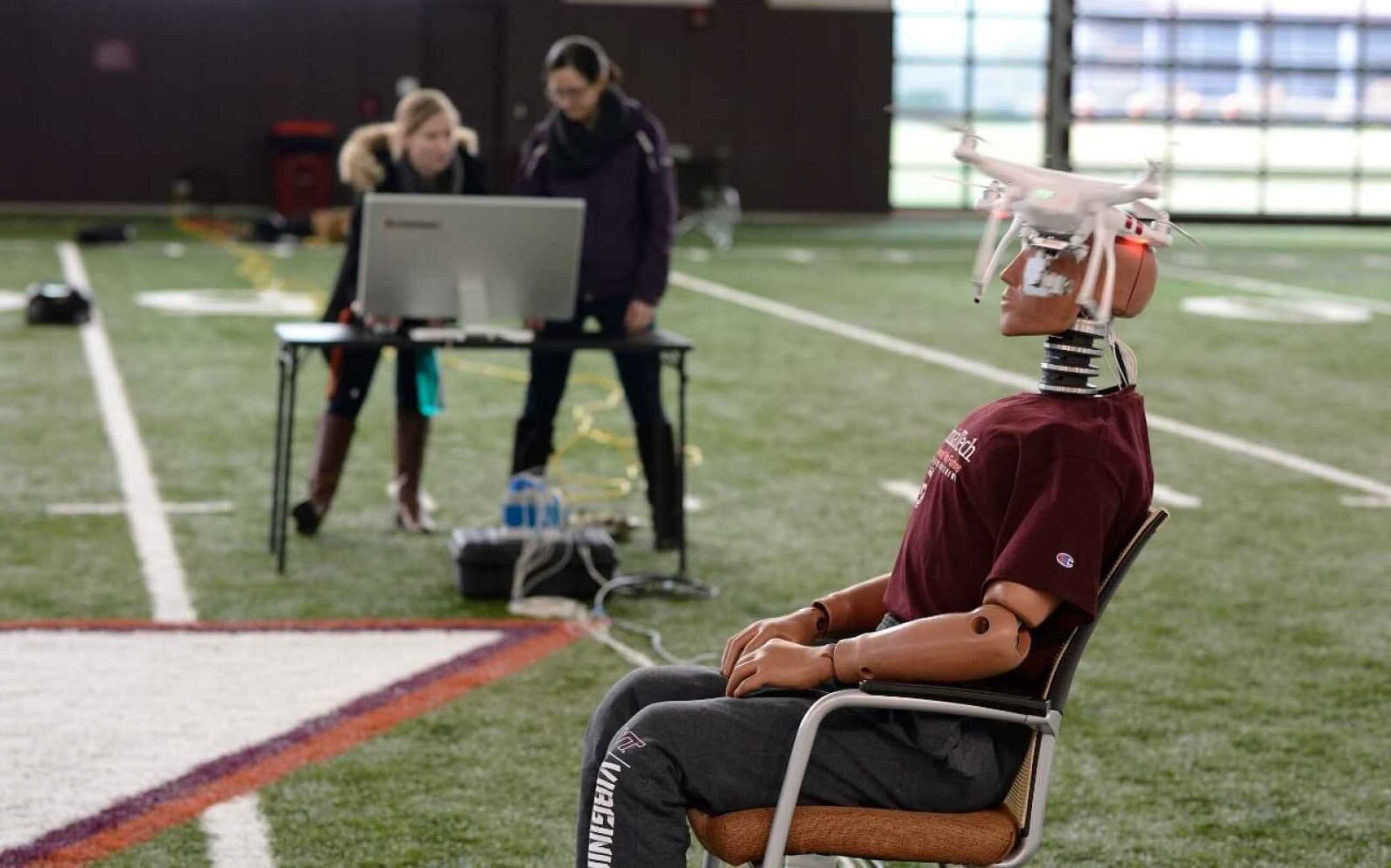 Virginia Tech, a longtime unmanned aircraft systems (UAS) researcher and home to one of the federal test sites for the technology, is using dummies to test the potential impact of drone crashes to humans.
According to a press release from the university, the research is key to eventually help enable drone flights over people.
"The majority of applications would be much more effective if they weren't restricted from operating over people, but you have to demonstrate that it can be done safely," says Mark Blanks, director of the Mid-Atlantic Aviation Partnership (MAAP), which heads Virginia Tech's UAS test site.
The Federal Aviation Administration (FAA) is currently working to develop regulations that could allow certain small UAS to fly over people (depending on their injury risk).
Determining what those risk thresholds should be – and how to evaluate the aircraft to ensure that they pass – will require experimental methods, Virginia Tech explains. The partnership is based at the school's Institute for Critical Technology and Applied Science.
Leading the injury biomechanics side of the new research are Stefan Duma, an engineering professor and the interim director of the Institute for Critical Technology and Applied Science, and Steven Rowson, an assistant professor of biomedical engineering and mechanics at Virginia Tech's College of Engineering.
Duma and Rowson have been developing experimental methods and specialized equipment for measuring and simulating head impacts and assessing injury risk in fields including automotive engineering, athletics and consumer products. Now, they're extending their work to drones.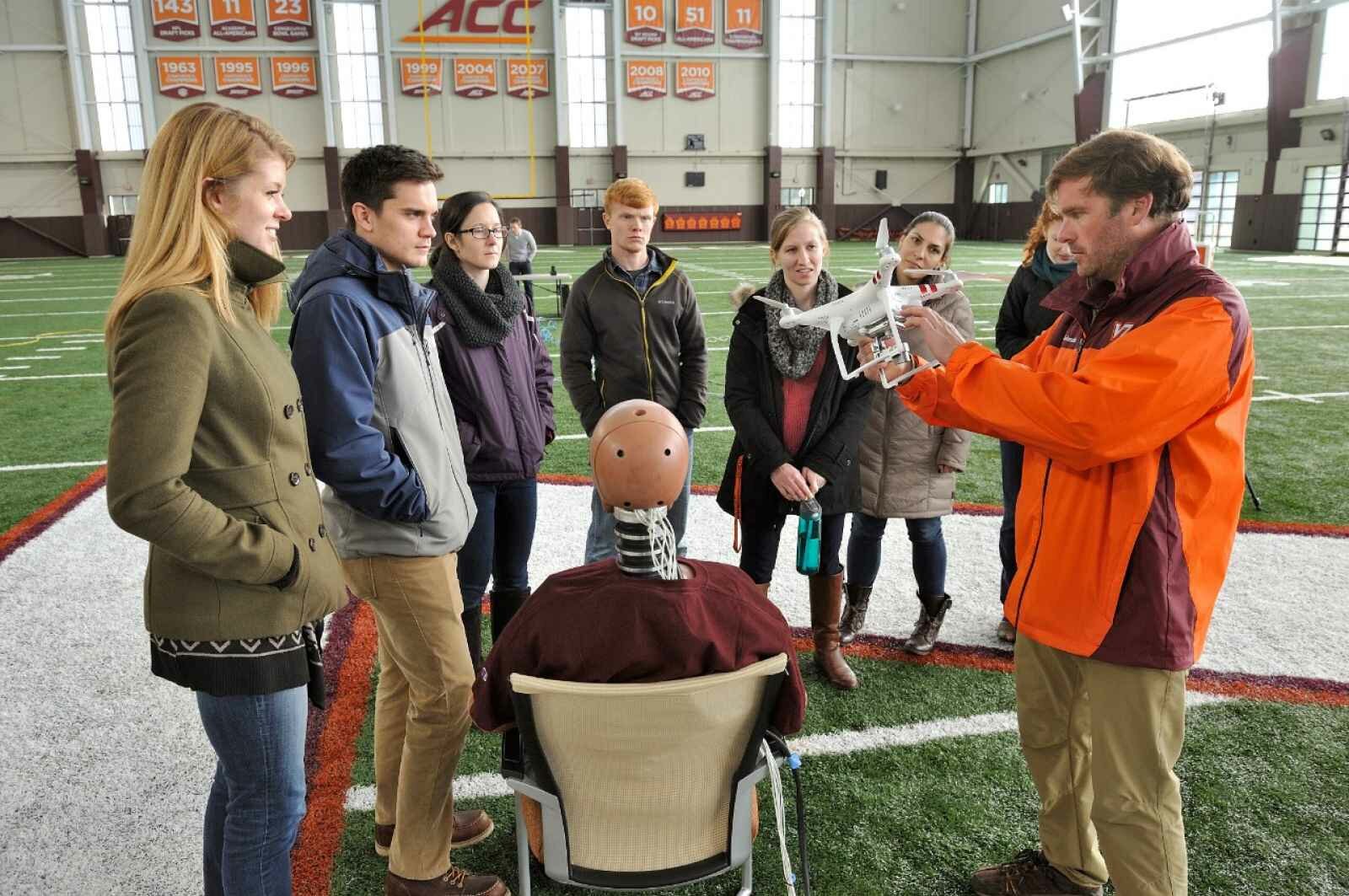 "I see this research as having two key pieces," Blanks continues. "First, what is the risk of injury: How likely are these impacts, how hard are they, and are impacts at that level dangerous? And second, what can we do from an engineering or operational perspective to reduce that risk?"
The team has already begun the first phase of the project: Different UAS, flown directly into a test dummy, mimic what might happen if the drones were to hit someone. Then, sensors in the dummy's head and neck measure the force generated by the impact.
"We can get a good idea of what the kinematics are and correlate that to different rates of injury – whether it's skull fracture, brain injury or neck injury," Rowson explains.
Other parts of the project will involve simulating impacts in the lab and conducting drop tests, which can measure the force exerted by a falling UAS.
According to Virginia Tech, the test methods can also be used to evaluate the effectiveness of safety features that drone manufacturers may design to help their aircraft meet any federal standards that are developed.
"There's a lot that you can do – bumpers, enclosed rotors, airbags – but you have to put in the research," states John Coggin, MAAP's chief engineer, who has helped design the impact experiments.