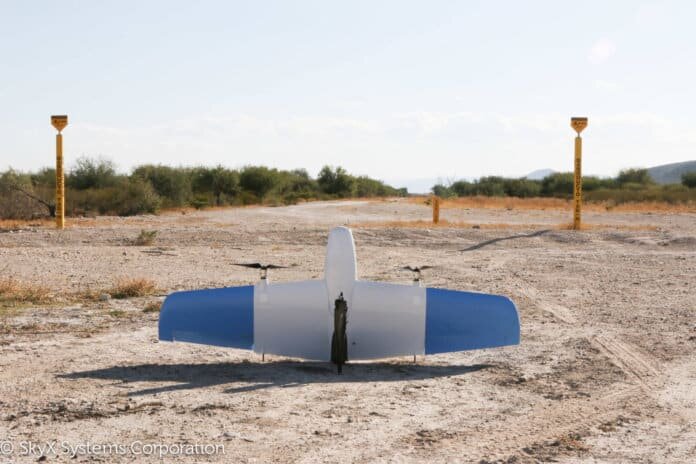 SkyX Systems Corp., a Canada-based provider of long-range monitoring and data collection with unmanned aerial vehicles (UAVs), has completed a flight of 100 kilometers (approximately 62 miles) for the oil and gas market.
Taking place in Mexico, the SkyOne drone flew an autonomous mission over more than 100 kilometers of a gas pipeline. The flight was programmed and monitored remotely from the company's Greater Toronto Area SkyCenter mission control, along with a support crew of engineers on the ground in Mexico.
Using high-resolution imagery, the longest of multiple flights identified more than 200 potentially significant anomalies along the remote pipeline – including unauthorized buildings and cultivation, as well as a fissure possibly caused by seismic activity.
"This mission was groundbreaking," says SkyX's founder and CEO, Didi Horn. "We have proven our solution in a rugged environment, which presented network communications challenges. Our Mexican partner was stunned not only by our results but by the speed and accuracy with which we delivered them."
According to the company, the flight gathered this data in a little more than an hour (which would have taken well over a week using traditional methods).
The SkyX system consists of an unmanned aircraft that takes off like a helicopter but flies like a plane; the SkyCenter control room, which allows for real-time and secure mission monitoring from remote locations; and the company's proprietary SkyBoxes, which allow the UAV to recharge and continue long-range missions without having to return to home.