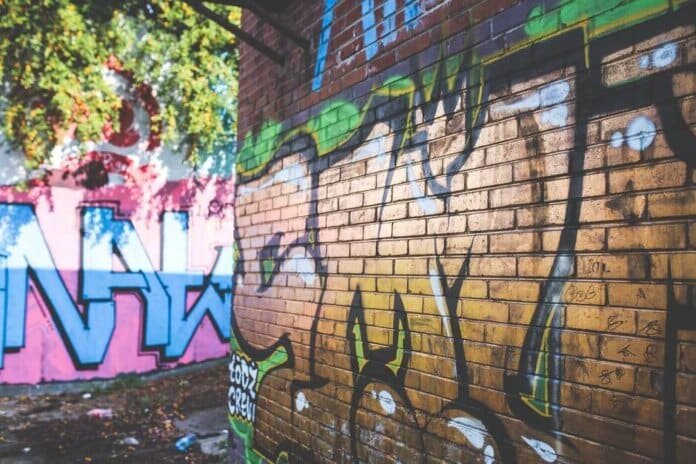 A graffiti-cleaning drone has been announced by San Jose, Calif., Mayor Sam Liccardo as the winner of the Unleash Your Geek contest, a competition launched last year that challenged the Bay Area to develop a device that could make removing graffiti on highways quicker and cheaper.
According to a press release from the mayor, downtown San Jose residents Christopher Farmer and Candace Marbury of Graffiti Removal by Automatic Drone (GRAD) modified a drone to create a device that sprays paint to clean graffiti from hard-to-reach places, such as highway overpasses.
Farmer has a degree in business management and over six years of professional experience in global sourcing; he is also a Federal Aviation Administration-certified drone pilot. Marbury has a degree in mechanical engineering and over nine years of professional experience in hardware design.
The mayor's Unleash Your Geek initiative was done in partnership with CalTrans, Microsoft, Prospect Silicon Valley and the Silicon Valley Community Foundation.
The City of San Jose says it has spent upwards of $4 million on graffiti-eradication efforts since 2011. Through the competition, the city selected the four "most promising" submissions to split $20,000 in funding and then have an opportunity to prototype their ideas in space provided by Prospect Silicon Valley, where they also received additional training for launching their businesses. The grand prize winner received an additional cash prize of $5,000 and assistance in patenting their prototype.
The GRAD team's first prototype has successfully demonstrated proof-of-concept, but the team is already iterating on a second version that will allow paint to be sprayed with greater force and accuracy.
"Unleash Your Geek is part of an incredible wave of civic innovation in San Jose, and it's especially exciting to see residents of Silicon Valley using their tech skills to help the community reach its full potential," comments Jessica Weare, philanthropy and civic engagement manager at Microsoft.