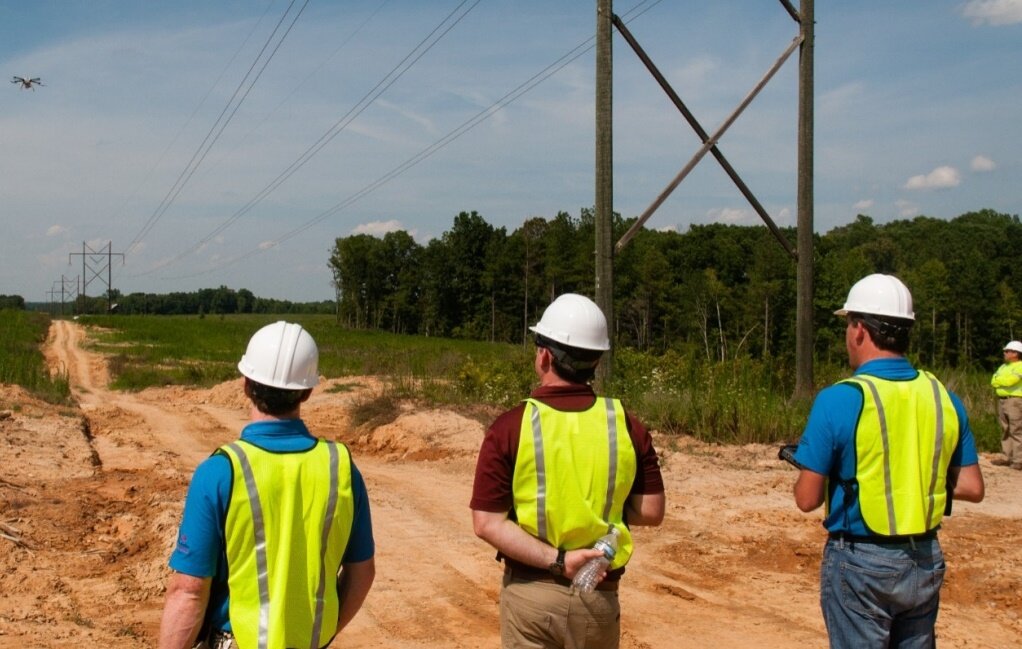 Officials from the Virginia Tech Mid-Atlantic Aviation Partnership (MAAP), Dominion Virginia Power and HAZON Solutions recently conducted drone test flights to determine the need for air- or ground-based visual observers during power line inspections.
According to Virginia Tech, the unmanned aircraft systems (UAS) were in constant sight of ground observers daisy-chained along a three-mile section of the Dominion Virginia Power transmission corridor. During the flights, the HAZON Solutions and Virginia Tech flight crews verified the position of the drones as they hovered close to power lines and towers.
MAAP, headquartered at the Institute for Critical Technology and Applied Science at Virginia Tech, heads one of the Federal Aviation Administration (FAA) UAS test sites; Dominion Virginia Power is a subsidiary of Dominion, one of the nation's largest producers and transporters of energy; and HAZON Solutions is a developer and service provider of UAS inspection services.
According to the university, information from the two days of testing will support a safety case for power infrastructure inspections that involve UAS operations taking place beyond the visual line of sight.
"Current rules require that we either pick up and move the flight crew and observers every few miles or follow the unmanned aircraft with a manned chase plane," explains Mark Blanks, director of the Virginia Tech Mid-Atlantic Aviation Partnership. "It doesn't make business sense to do either."
"For the unmanned aircraft infrastructure inspection industry to thrive and for public utilities and home energy consumers to benefit," he continues, "we need to build a safety case that will allow flying beyond line of sight."
Virginia Tech says UAS flying within about 100 feet of power structures will be shielded from conventional air traffic that does not normally operate in close proximity to power lines. The test flight data will be used to demonstrate to the FAA that unmanned aircraft near power lines and related structures are not an air traffic safety concern.
"We were able to keep track of the aircraft at all times using GPS and flight instrumentation. The results were very encouraging," says David Culler, CEO of HAZON Solutions. "We are delighted to be a part of supporting Dominion Virginia Power in understanding the benefits of beyond visual line of sight operations to safely conduct routine and emergency inspections."