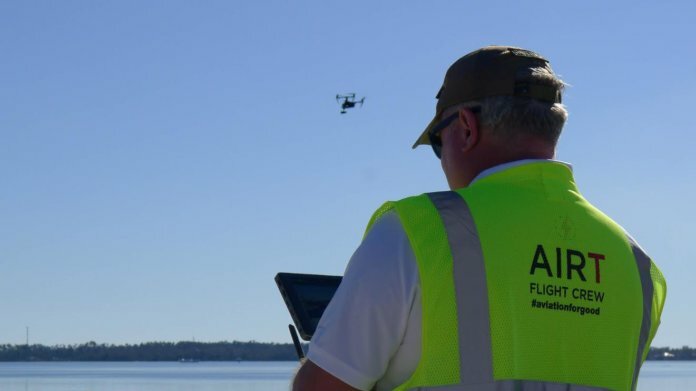 The Airborne International Response Team (AIRT), a Florida-based nonprofit, has announced a new unmanned aircraft systems (UAS) partnership with the Asociación de Profesionales de Drones (APD), an organization with a presence in six Latin American countries.
The partners will promote the use and standardization of UAS and associated technologies throughout the Caribbean and Latin America for emergencies and disasters.
The memorandum of understanding also calls for mutual-aid and support capabilities for disaster preparedness, response, and recovery capabilities for complex incidents and significant emergencies, such as hurricanes, earthquakes or mudslides.
"APD has established itself as a leader in the commercial use of drones throughout the lower Americas," says Christopher Todd, executive director of AIRT. "We welcome the opportunity to help educate and train multinational public safety personnel on how to use unmanned aviation technology and related systems for emergency operations."
Todd says the partnership will seek to leverage relationships each organization has already established – such as AIRT's relationship with the Academy for International Disaster Preparedness at Florida International University (FIU) and the DRONERESPONDERS Public Safety Alliance program.
"We are excited to work with AIRT and partners like FIU and DRONERESPONDERS to help deliver specialized drone training to Latin American first responders," notes Pablo Heredia Cantillana, executive director of APD. "There is an incredible need for knowledge and training on how UAS can help combat the many emergencies that continually affect our region."
Miami, Fla., and Bogotá, Colombia, will each serve as the primary coordinating centers for joint operations between AIRT and APD, but Heredia Cantillana says operating bases will be established in key cities throughout the Americas to train personnel and maintain readiness for emergencies.
"Our goal is to ensure that each of our APD member countries is capable of quickly responding to a disaster with drones and maintaining effective flight operations for the first 96 hours," explains Heredia Cantillana.