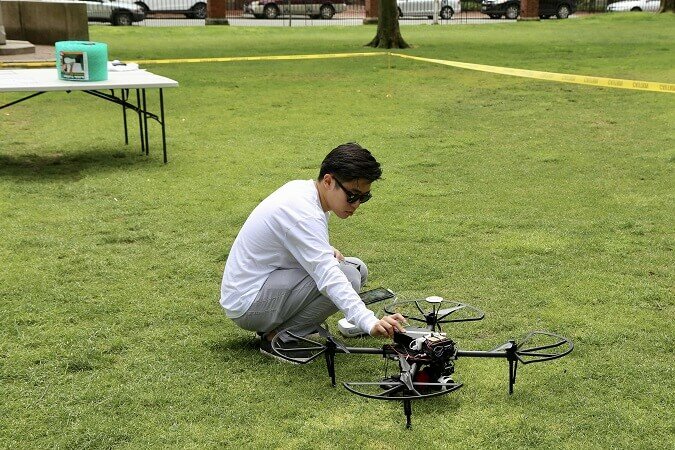 A2Z Drone Delivery LLC is a research-focused drone delivery project that began at Brown University in 2016 and is now based in Los Angeles.
A2Z's patent portfolio includes a drone delivery mechanism and a long-endurance flight platform. Its mission is to develop new solutions to enable safe, accurate and non-invasive (i.e., low-noise) drone deliveries. A2Z aims to station drones more than 300 feet above ground throughout the entire pickup and delivery process.
"The current landscape of the drone industry has many major and competitive players such as Amazon, Google, UPS, etc.," says Aaron Zhang, A2Z's founder and a 2017 graduate of Brown University. "However, all of these companies have faced the same complaints of breached privacy and safety concerns. Our research at A2Z continues to focus on the development of the safest technologies that can be implemented seamlessly into society while addressing these important concerns."
Two years ago, Zhang and another Brown student carried out drone deliveries of cookies on campus.