A new unmanned aircraft systems (UAS)-focused partnership has been established between Sinclair Community College, based out of Dayton, Ohio, and Israel's Holon Institute of Technology (HIT).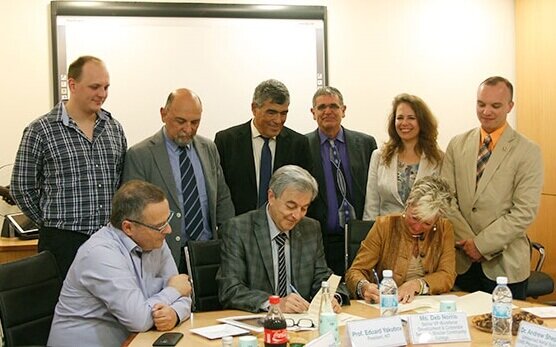 According to a press release from HIT, the schools' agreement is designed to create new pathways for technical, academic, certificate and degree programs. Both institutions will collaborate on joint education, training, and applied research and development (R&D) activities.
"HIT considers this collaboration as a very important step in widening its academic and R&D partnerships in the USA," comments Refael Barkan, head of research, development and external relations at HIT. "The field of UAS can provide a variety of opportunities for academic staff, researchers [and] students. It can also pave the way for an additional layer of collaboration with the industry in Israel and abroad."
Sinclair's National UAS Training and Certification Center supports research, development and training on UAS and components.
The partnership marks the first formal UAS agreement Sinclair has entered into with an international higher education institution. Notably, it could provide new opportunities for students, faculty and staff through study abroad and exchange programs with a focus on UAS and related technologies.