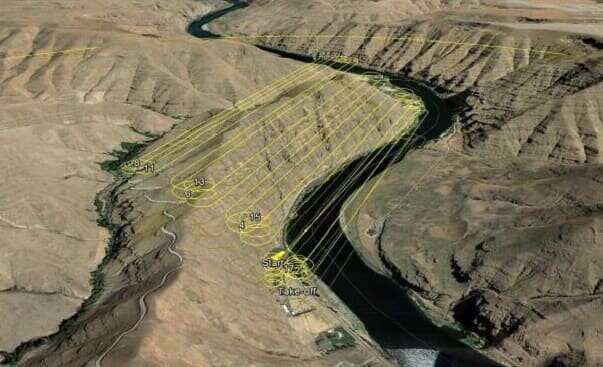 Portland, Ore.-based PBS Engineering and Environmental has unveiled a new drone division for surveying, engineering and aerial data collection.
Founded in 1982, the engineering firm has 11 Northwest locations in Oregon, Washington and Idaho. PBS' core service areas include engineering, environmental, industrial hygiene, planning, surveying and natural resource consulting for public and private clients.
The company is now using drones to create survey-controlled orthomosaics (geo-referenced aerial maps for planimetrics), supplementing traditional topographic survey methods. The same data can then be used to generate 3D surface meshes, contour lines, and 3D models without the need for additional field visits, the firm notes.
"The first benefit we saw was in support of our surveying department, but we're also finding great uses for drones in PBS' engineering and environmental service areas," says Derrick Westoby, leader of the unmanned aircraft systems (UAS) program.
"We're particularly excited about the three-dimensional capabilities," he adds. "Not only does this allow us to create 3D models of project sites digitally, but we're able to use color 3D printers to create physical, tactile models."
The firm is also using drones for virtual inspections and site visits – allowing easier visual assessments of difficult-to-access areas.
"We can reduce the risk to field staff by conducting inspections of cliffsides, bridges and towers from the safety of the ground – and at a fraction of the time and cost," says Westoby. He notes that the firm uses Skyward's UAS operations management platform to "plan flight paths and view real-time FAA flight restrictions."
As its UAS program grows, PBS intends to extend operations to more commercial and public clients.
Photo courtesy of PBS: The drone flight path for a project in Asotin County, Wash.