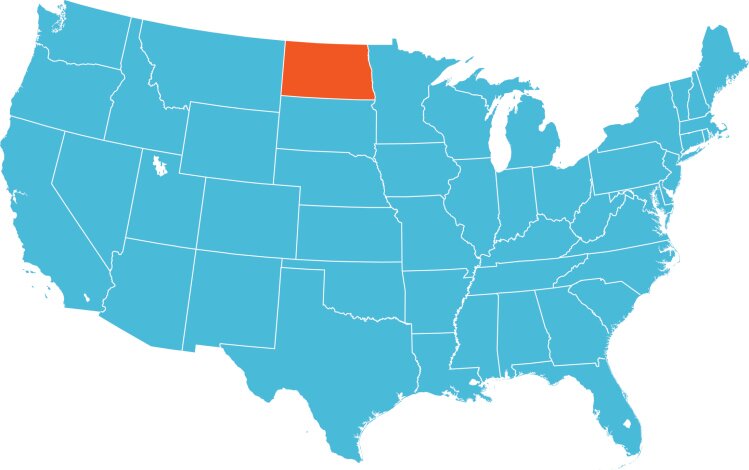 North Dakota Gov. Doug Burgum has announced the formation of a task force focused on technologies to protect against potential threats from rogue unmanned aircraft systems (UAS).
Specifically, the UAS Detection and Counter-UAS Task Force will be tasked with developing a testing and evaluation area within North Dakota, identifying emerging and potential threats posed by UAS in both military and civilian environments, and enabling UAS operators to develop and deploy protective technologies in response to identified threats.
"This task force underscores our commitment to investigating UAS detection and countermeasures for the safety of our citizens and our airspace, as well as opportunities to further diversify our economy," the governor says.
The group will be co-chaired by Thomas Swoyer Jr., president of Grand Sky Development Co., and Nicholas Flom, executive director of the Northern Plains UAS Test Site in North Dakota.
"North Dakota's support of the UAS industry makes it the perfect location to conduct this necessary work, and Grand Sky is the ideal base camp for operations," comments Swoyer. "The unique amenities that make Grand Sky successful – uncongested airspace and flight schedule certainty – are the same amenities that will make this counter-UAS initiative succeed. At Grand Sky, companies can identify a technology they want to test and have it in the air the next day, compared to waiting months for runway space with no guarantee that the flight will take off as scheduled. The UAS industry is rapidly evolving, so having the ability to develop countermeasures, test them and put them in place before they become obsolete is crucial to our nation's continued safety and ability to compete on a global scale."
"Researching the technologies for detecting UAS and developing countermeasures aligns well with the mission of the Northern Plains UAS Test Site, which is to enable safe UAS operations in the National Airspace System," adds Flom. "The creation of this task force is another great example of how North Dakota will continue to be a leader in the unmanned aircraft industry."