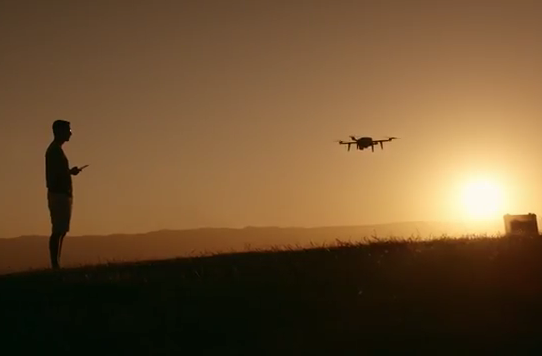 Menlo Park, Calif.-based Kespry has demonstrated a prototype drone that uses NVIDIA artificial intelligence technology to recognize objects.
According to Kespry, the drone uses an NVIDIA Jetson TX1 module, which is credit-card-sized and offers complex algorithms to make autonomous devices more intelligent. The prototype is based on the Kespry drone system that is in use by customers in the materials, mining and construction industries.
"This technology has great potential for the commercial drone market," says Paul Doersch, founder and CEO of Kespry. "Today, Kespry customers already use aerial data gathered by our drones to calculate distances, sizes and volumes. With NVIDIA's new machine learning module, companies will be able to specifically identify construction vehicles, building materials and other structures, so they'll have even more relevant information to manage their job sites using commercial drones."
"Kespry's prototype drone with Jetson TX1 is a vision of the future, when robots and drones will see, think and navigate on their own," adds Deepu Talla, vice president and general manager of Tegra at NVIDIA. "Jetson TX1 will enable a new generation of incredibly capable autonomous devices."
Founded in 2013, Kespry received initial backing from Chmod Ventures and $10 million Series A funding from Lightspeed Venture Partners last year. The company is also a member of the Small UAV Coalition.