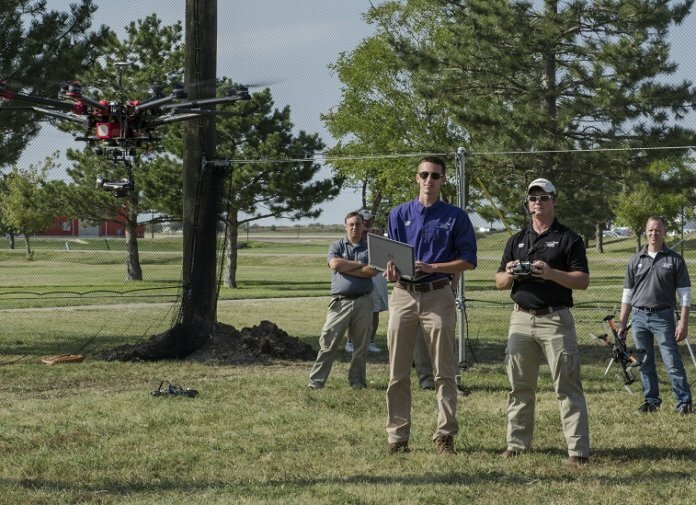 Kansas State University Polytechnic Campus is partnering with the Kansas Department of Wildlife, Parks and Tourism to send 30 employees, including 12 law enforcement officers, through unmanned aircraft systems (UAS) training from May through June.
The employees will attend sUAS Commercial Remote Pilot Training and then be eligible to sit for the Federal Aviation Administration (FAA) exam to become certified as remote pilots in command.
Eighteen department staff members will complete basic multi-rotor training, becoming proficient in basic drone maneuvers and safety procedures. Twelve officers who serve in an enforcement capacity will complete law enforcement training over two separate weeks. This training provides officers with extensive hands-on flight training related to fundamental and advanced maneuvers, crew resource management, accident scene reconstruction, search and rescue, and night operations, the university says.
"We are extremely proud to be selected as the UAS training provider for the Kansas Department of Wildlife, Parks and Tourism," says Kurt Carraway, executive director of Kansas State Polytechnic's Applied Aviation Research Center. "This is our first opportunity to train an entire statewide division, and the opportunity for two State of Kansas entities to partner is always exciting."
"The UAS training will help our law enforcement officers ensure safety across the state by being able to conduct search-and-recovery efforts more efficiently with UAS," adds Susan Steffen, fisheries biologist for the Kansas Department of Wildlife, Parks and Tourism. "Our biologists will be able to use the UAS training to conduct research on fish and wildlife populations."