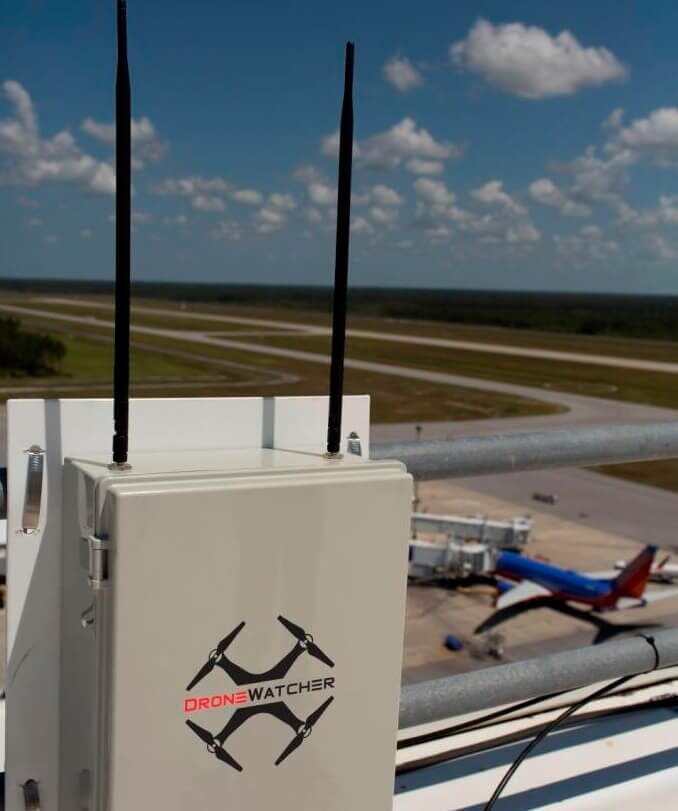 Northwest Florida Beaches International Airport (ECP), located near Panama City Beach, has installed a dual-function radar for both unmanned aircraft systems (UAS) and birds.
In partnership with DeTect, a local technology firm whose products aim to enhance aviation safety, provided its combined MERLIN aircraft birdstrike avoidance radar and DroneWatcher drone detection and defense system. According to the company, the DroneWatcher DSR provides real-time alerts to airport flight safety managers of potential danger.
Drone incursion alerts and birdstrike risk alerts are provided to users through both custom Web displays and automated text messaging, says DeTect, which claims that ECP is now the first commercial airport in the world to install a dual bird/UAS detection radar system.
"At ECP, we are constantly striving to go above and beyond to ensure the safety and security of our passengers and staff. DeTect's systems are the perfect way to do just that," says Parker W. McClellan Jr., the airport's executive director. "Our partnership with DeTect offers the airport cutting-edge technology that will enhance safety measures, and we are proud to say we're the first to do it."