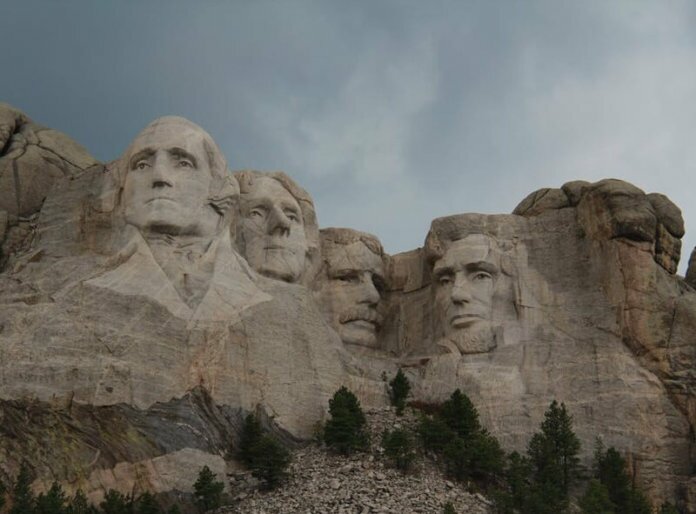 Representing the first time it has placed airspace restrictions for unmanned aircraft systems (UAS) over U.S. Department of the Interior (DOI) landmarks, the Federal Aviation Administration (FAA) is restricting drone flights up to 400 feet within the lateral boundaries of several DOI sites across the country, such as the Statue of Liberty and Mount Rushmore.
Using its existing authority under Title 14 of the Code of Federal Regulations (14 CFR) § 99.7 – "Special Security Instructions" – the FAA says it is addressing concerns about unauthorized drone operations over 10 DOI sites:
Statue of Liberty National Monument in New York City;
Boston National Historical Park (U.S.S. Constitution) in Boston;
Independence National Historical Park in Philadelphia;
Folsom Dam in Folsom, Calif.;
Glen Canyon Dam in Lake Powell, Ariz.;
Grand Coulee Dam in Grand Coulee, Wash.;
Hoover Dam in Boulder City, Nev.;
Jefferson National Expansion Memorial in St. Louis;
Mount Rushmore National Memorial in Keystone, S.D.; and
Shasta Dam in Shasta Lake, Calif.
The restrictions will be effective Oct. 5. According to the FAA, there are only a few exceptions that permit drone flights within these restrictions, and they must be coordinated with the individual facility and/or the FAA. The agency points out that UAS operators who violate the airspace restrictions may be subject to enforcement action, including potential civil penalties and criminal charges.
The FAA notes it has created an online, interactive map to ensure the public is aware of the new restrictions. The link to the restrictions is also included in the FAA's B4UFLY mobile app, which will be updated within 60 days to reflect the restrictions.
The agency has placed similar airspace restrictions over military bases and is considering additional requests from other federal agencies.