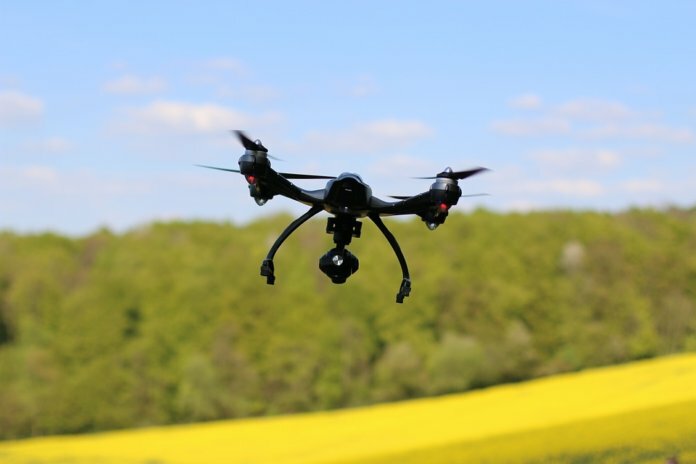 A hot topic for some time has been the Federal Aviation Administration's (FAA) authority over navigable airspace and, thus, the confusion surrounding federal preemption for state and local unmanned aircraft system (UAS) laws.
Now, the FAA has issued a statement coming straight from the horse's mouth on where things stand on federal vs. local drone rulemaking authority:
"Congress has provided the FAA with exclusive authority to regulate aviation safety, the efficiency of the navigable airspace and air traffic control, among other things. State and local governments are not permitted to regulate any type of aircraft operations, such as flight paths or altitudes, or the navigable airspace," the agency says.
"However, these powers are not the same as regulation of aircraft landing sites, which involves local control of land and zoning. Laws traditionally related to state and local police power – including land use, zoning, privacy and law enforcement operations – generally are not subject to federal regulation."
The FAA adds, "Cities and municipalities are not permitted to have their own rules or regulations governing the operation of aircraft. However, as indicated, they may generally determine the location of aircraft landing sites through their land use powers."
For example, earlier this month, Lake Sidney Lanier, a recreational area built and operated by the U.S. Army Corps of Engineers (USACE) in Georgia, set in place new rules for UAS operators. USACE clarified that because the FAA has jurisdiction over airspace, the new policy covers taking off and landing on the property.
In December 2015, the FAA laid out a fact sheet to reiterate its regulatory authority. It was designed to provide information for states and municipalities considering their own drone laws or regulations.
Notably, in 2015, California Gov. Jerry Brown vetoed a bill that would have created a no-fly zone for drones 350 feet or fewer above private property in the state.
In 2016, U.S. Sen. Dianne Feinstein proposed a measure to that year's FAA Reauthorization Act to ensure that "states and local governments retain significant authority to protect their communities," given that "reckless drone use varies significantly in different states and even within a state," she claimed.
However, the FAA notes in its latest statement that the U.S. Department of Transportation's current UAS Integration Pilot Program (IPP) will "provide the FAA with insight on how to best involve local jurisdictions in the integration of UAS into the airspace in a way that also alleviates their concerns." In May, the DOT chose 10 state/local/tribal governments to participate in the IPP along with several private-sector stakeholders.