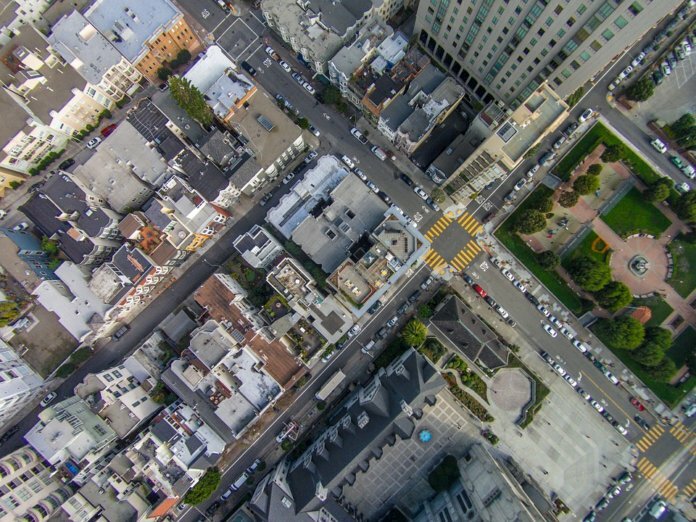 Today, the U.S. Department of Transportation (DOT) announced its selections for the inaugural Unmanned Aircraft Systems (UAS) Integration Pilot Program, an initiative announced last fall to test and validate advanced drone operations through partnerships across the country.
The White House initiative partners the Federal Aviation Administration (FAA) with local, state and tribal governments, which then partner with private-sector participants to safely explore the further integration of UAS.
"Data gathered from these pilot projects will form the basis of a new regulatory framework to safely integrate drones into our national airspace," says Elaine L. Chao, DOT secretary. "The enthusiastic response to our request for applications demonstrated the many innovative technological and operational solutions already on the horizon."
The 10 selectees are as follows:
Choctaw Nation of Oklahoma (Durant, Okla.)
City of San Diego
Virginia Tech – Center for Innovative Technology (Herndon, Va.)
Kansas Department of Transportation (Topeka, Kan.)
Lee County Mosquito Control District (Ft. Myers, Fla.)
Memphis-Shelby County Airport Authority (Memphis, Tenn.)
North Carolina Department of Transportation (Raleigh, N.C.)
North Dakota Department of Transportation (Bismarck, N.D.)
City of Reno, Nev.
University of Alaska-Fairbanks (Fairbanks, Alaska)
According to the DOT, the program aims to tackle challenges to integrating UAS into national airspace while reducing risks to public safety and security. The agency, along with the FAA, says it carefully evaluated a total of 149 proposals.
The 10 chosen entities will now work with the FAA to refine their operational concepts through memoranda of agreement, which will establish responsibilities, describe specific concepts of operations they will undertake, establish any data-sharing requirements, and specify that no federal funds will be spent on the program. Over the next two-and-a-half years, the selectees will collect drone data involving night operations, flights over people and beyond the pilot's line of sight, package delivery, detect-and-avoid technologies, and the reliability and security of data links between pilot and aircraft. Details on each selected applicant can be found here.
Drone stakeholders AirMap and DJI both applauded the news, in addition to the Small UAV Coalition and the Association for Unmanned Vehicle Systems International (AUVSI).
AirMap, an airspace management platform for drones, notes it was named a UAS service supplier for six of the 10 entities.
"Drones are a transformative technology, and for them to truly become a part of everyday life, the industry must work with state and local stakeholders who work and live where these drones will operate," says Greg McNeal, AirMap's co-founder. "The genius of the IPP is that it relies on collaboration to open the skies, harmonizing the way society balances the concerns of some communities with our desire to quickly achieve the full promise of drone technology."
Brendan Schulman, DJI's vice president of policy and legal affairs, adds, "Regulators and governments want to develop safe systems that encourage the beneficial uses of drones while addressing concerns about them, and today's announcement is a major step forward in this effort. By connecting state, local and tribal governments with industry partners and federal support, the Integration Pilot Program makes it easier to find ways for American businesses, governments and individuals to put drones to good uses all across the country."
The Small UAV Coalition, applauding the speed at which the program was rolled out, says, "The pace is emblematic of the urgency around developing a regulatory framework that will enable the safe integration of UAS into the national airspace and allow the United States to keep pace with other countries that are increasingly moving beyond pilot programs to ubiquity and integration."
Brian Wynne, president and CEO of AUVSI, says, "The participants selected for the FAA's UAS Integration Pilot Program represent a commitment by governments at all levels to safely and efficiently integrate UAS into the national airspace. As more and more businesses and public institutions embrace UAS, it is more important than ever to have a process in which states, municipalities and tribal governments can provide input on federal policy without infringing on the U.S. government's jurisdiction over the airspace."