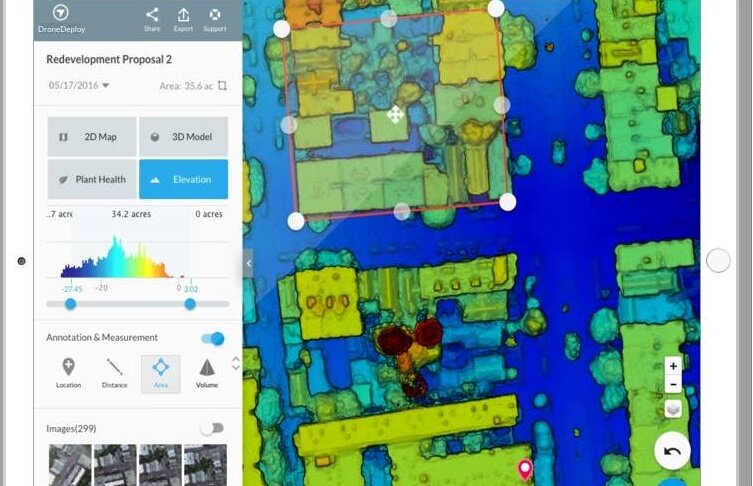 DroneDeploy, a San Francisco-based provider of a cloud software platform for commercial drones, has raised $20 million in Series B financing, led by Scale Venture Partners.
The company says its total funding has now reached $31 million.
Silicon Valley-based Scale Venture Partners says it invests in software companies that are "transforming the future of business."
As part of the new financing, Rory O'Driscoll – who sits on the board of Box, DocuSign and several other companies – will join DroneDeploy's board of directors. The round also includes participation from existing investors and High Alpha Capital, which is led by Scott Dorsey, co-founder and former CEO of ExactTarget.
DroneDeploy says it will use the funds to accelerate its market penetration, develop additional enterprise features and enable businesses to extract even deeper insights. The new round comes just ahead of the Aug. 29 implementation of Part 107, the Federal Aviation Administration's (FAA) operating rules for commercial drones.
"2016 has marked a tipping point for commercial drones," states Mike Winn, co-founder and CEO of DroneDeploy. "Businesses in every industry are leveraging drones and our software and seeing that easy-to-capture, aerial data enables faster and better decisions. With next week's passing of the FAA Part 107, enterprises are moving quickly to prepare their workforces to leverage drones company-wide."
DroneDeploy recently announced that its users had mapped more than 5 million acres – equivalent to the area of Wales – across 130 nations. The company says the amount of data generated by its users is doubling every four months – evidence that the commercial drone market is growing extremely quickly.
"DroneDeploy takes the most successful software business model of the past decade, [Software as a Service (SaaS)], and applies it to one of the most exciting growth trends in technology today: the rapid adoption of commercial drones," says Rory O'Driscoll, partner at Scale Venture Partners. "Couple that with an extensible SaaS platform that meets the needs of many industries, an extremely passionate user community and high-growth velocity, and they are well positioned to drive drone adoption in the enterprise. DroneDeploy has a compelling cloud service that is facilitating a number of exciting use cases worldwide that simply would not be possible with manned aircraft or satellites."