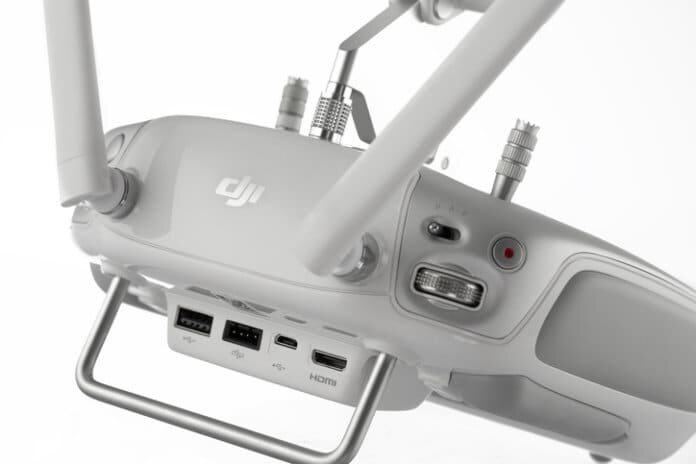 DJI has announced updates to its drone geofencing technology, including a data provider switch from AirMap to PrecisionHawk.
DJI says it is improving its geofencing technology to refine the airspace limitations for drone flights near airports in order to provide smarter protection for airplanes in critical areas.
The updated Geospatial Environment Online (GEO) Version 2.0 allows GEO to create detailed, three-dimensional "bow tie" safety zones surrounding runway flight paths and to use complex polygon shapes around other sensitive facilities, rather than just simple circles. According to DJI, these new restrictions better reflect the actual safety risk posed in those areas while allowing more flights to the side of runways, where risk is substantially lower.
The updated GEO will be phased in starting next month, when the revised zones will take effect for airspace around airports in the U.S. Upgrades in other regions will follow in due course, the company says.
DJI's new geofencing also incorporates the principles of Section 384 of the recently enacted Federal Aviation Administration Reauthorization Act, designating the final approach corridor to active runways at major airports to be "runway exclusion zones" for unauthorized drones.
DJI customers should update their DJI GO 4 flight control app and aircraft firmware to ensure these improvements are implemented, the company notes.
"This is an enormous step forward for safely integrating drones into the airspace based on a more finely tuned evaluation of risks associated with aircraft approaching and departing different types of airports," comments Brendan Schulman, DJI's vice president of policy and legal affairs.
To obtain reliable geospatial information for the enhanced shapes in GEO 2.0, DJI will now use data from PrecisionHawk, replacing DJI's previous geospatial data provider, AirMap.
"DJI is pleased to partner with companies that support our vision of safe skies that are open to innovation," Schulman adds. "DJI pioneered geofencing for drones, as well as automatic altitude limitations, collision-avoidance sensors and a mandatory knowledge quiz about safe flight rules. PrecisionHawk shares DJI's commitment to ensuring that safety technology enhances the ability of recreational and professional drone pilots to fly."
DJI first created No-Fly Zones for its drones in 2013 and introduced the more refined GEO system three years later, adding live updates and new zones for prisons and nuclear power plants, as well as providing self-unlocking for professionals.
To develop GEO 2.0, DJI collaborated with general aviation pilots through the Aircraft Owners and Pilots Association (AOPA) and with airports through the American Association of Airport Executives to incorporate their expertise and guidance about air traffic and airports.
"AOPA applauds DJI's leadership in geofencing technology, and we appreciate their collaboration with our teams to create safe and effective systems that allow all to safely enjoy the freedom to fly," says Mark Baker, AOPA's president and CEO. "These latest improvements promote safe UAS integration in our aviation community by tailoring the geofence areas around each airport in a manner that has clear advantages for manned and unmanned operators."
More on DJI's GEO can be found here.