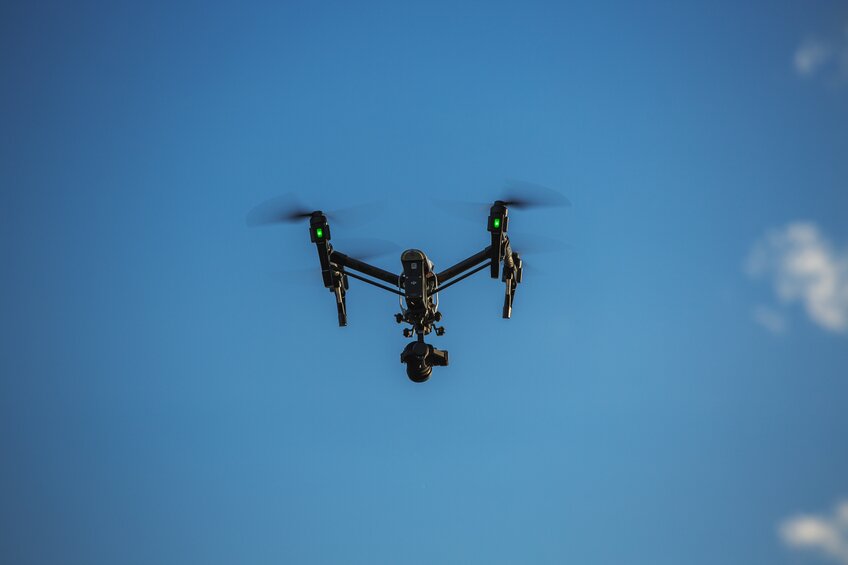 In the latest update to the DJI GO app, which controls the company's Phantom and Inspire drones, DJI has rolled out an improved version of its geofencing system.
DJI says its Geospatial Environment Online (GEO) software will help pilots keep their drones away from airports and other sensitive locations. In addition, the software automatically includes temporary flight restrictions around wildfires.
Brendan Schulman, DJI's vice president of policy and legal affairs, who led the development of the new system, explains, "Drone pilots want to fly safely, and our GEO system helps DJI customers fly responsibly while also enabling the full capabilities of remotely piloted aircraft."
GEO improves upon DJI's earlier no-fly-zone technology by including permanent restrictions around prisons, nuclear power plants and other sensitive locations, as well as temporary restrictions for large stadium gatherings and national security events. It also introduces flexibility for drone pilots by giving them the ability to unlock some restricted areas where they have permission to operate, DJI says.
The GEO system prevents flights from entering or launching in some zones, such as airports, unless a pilot with a verified DJI account temporarily unlocks it for a permissible use. Certain areas that raise national security concerns, such as Washington, D.C., cannot be unlocked.
The GEO system is available for iOS systems and Android in the latest update of the DJI GO app and operates on all Inspire models, as well as the Phantom 4, Phantom 3 Professional and Phantom 3 Advanced models. It covers 17 countries, including almost all of North America and western Europe, and will continue to expand to other regions, says DJI.