Through a new collaboration, DJI's drone technology is being mated with FLIR's thermal imaging technology – bringing new capabilities to dozens of commercial applications, the companies say.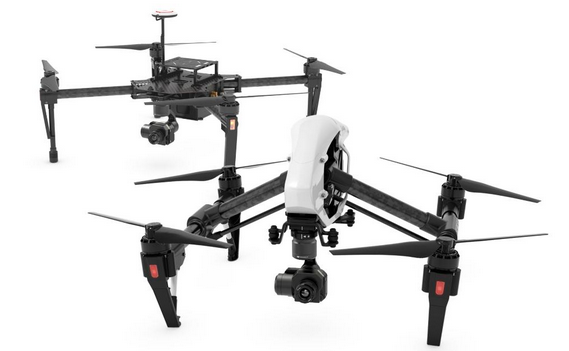 The first joint product from DJI and FLIR will be the Zenmuse XT stabilized camera, available in the first quarter of next year at both DJI and FLIR dealers. Applications for aerial thermal imaging include search and rescue; firefighting; agriculture; wildlife protection; and infrastructure inspection, including solar panels, bridges and rooftops.
The Zenmuse XT will integrate FLIR's Tau 2 thermal imager with DJI's gimbal stabilization and Lightbridge video-transmission technology. According to DJI, the FLIR thermal camera provides high-sensitivity infrared scanning at 640/30 fps or 336/60 fps, depending on the camera model.
Using the same gimbal mount as DJI's Zenmuse X3, X5 and X5R cameras for filmmaking, the Zenmuse XT will be fully compatible with the DJI Inspire 1 and Matrice M100 drones.
"Almost every week, we see new applications of our aerial technology," comments Frank Wang, founder and CEO of DJI. "Adding thermal imaging as an additional sensor option for aerial platforms will open up new and innovative uses for our users – whether it's gaining strategic insight into how their crops are growing or more efficiently understanding the spread of fires."
According to FLIR, thermal imaging provides users the ability to see in complete darkness; measure temperature remotely; and see through obscurants such as smoke, dust and light fog. Zenmuse XT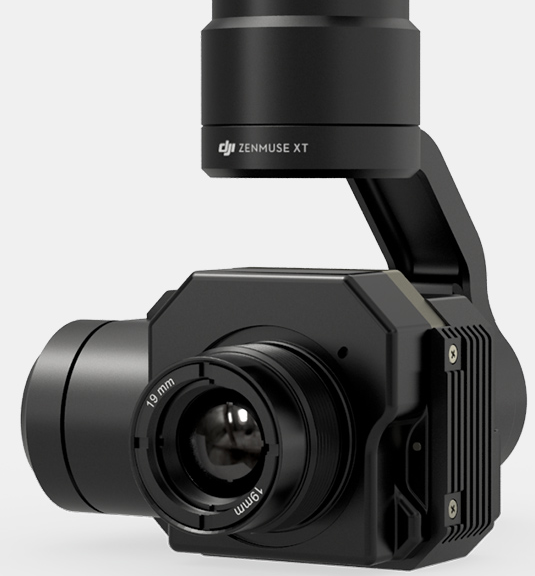 users will have the unique ability to see minute temperature variances – normally invisible to the naked eye – that can signify potential problems in buildings, detect the presence of people or animals, and monitor the health of mechanical and electrical equipment remotely.
Its integration with DJI's Lightbridge live video downlink system and the DJI GO app will also give drone operators real-time control and recording during flight, notes FLIR.
Andy Teich, president and CEO of FLIR, states, "By creating a strategic collaboration that combines DJI's world-leading drone technology and FLIR's heritage in thermal imagers, we're accelerating our growth potential in the commercial drone market. It's truly a better-together opportunity, and we're excited to help celebrate the launch of the Zenmuse XT today: the first of many products to come under the collaboration."