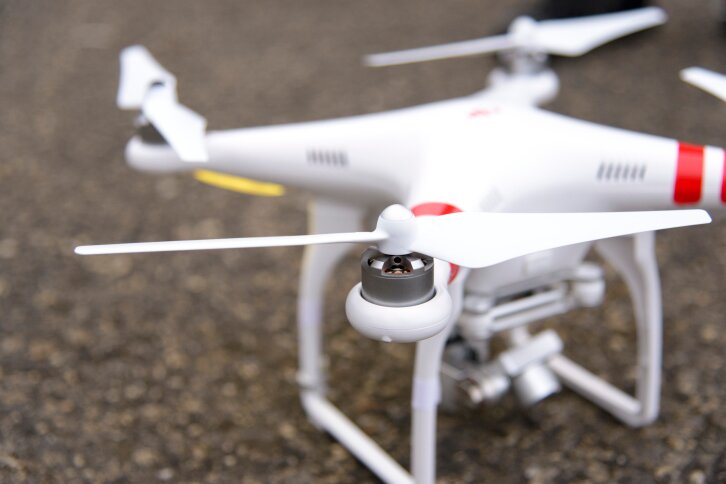 DJI is developing a new local data mode that stops internet traffic to and from its drone flight control apps. According to the company, the change has been made in order to provide enhanced data privacy assurances for sensitive government and enterprise customers.
Earlier this month, DJI came under fire by the U.S. Army, who said it would "halt use of all DJI products" due to "increased awareness of cyber vulnerabilities." The Army memo cited an Army Research Laboratory report, "DJI UAS Technology Threat and User Vulnerabilities," and a Navy memorandum, "Operational Risks with Regards to DJI Family of Products."
DJI explains that its flight control apps routinely communicate over the internet to ensure a drone has the most relevant local maps and geofencing data, latest app versions, correct radio frequency and power requirements, and other information that enhances flight safety and functionality. Now, when a pilot enables local data mode, DJI apps will stop sending or receiving any data over the internet – giving customers enhanced assurances about the privacy of data generated during their flights, the company says.
"We are creating local data mode to address the needs of our enterprise customers, including public and private organizations that are using DJI technology to perform sensitive operations around the world," states Brendan Schulman, DJI's vice president of policy and legal affairs, in the company's press release. "DJI is committed to protecting the privacy of its customers' photos, videos and flight logs. Local data mode will provide added assurances for customers with heightened data security needs."
Because it blocks all internet data, use of local data mode means DJI apps will not update maps or geofencing information, will not notify pilots of newly issued flight restrictions or software updates, and may result in other performance limitations, the company notes.
However, according to DJI, it will provide an enhanced level of data assurance for sensitive flights, such as those involving critical infrastructure, commercial trade secrets, governmental functions or other similar operations.
DJI notes it does not collect or have access to user flight logs, photos or video unless the user chooses to share those by syncing flight logs with DJI servers, uploading photos or video to DJI's SkyPixel website, or physically delivering the drone to DJI for service.
"Local data mode will allow customers to get the most out of their DJI flight control apps while providing added assurance that critical data is not inadvertently transmitted over the internet," Schulman adds. "We are pleased to be able to develop local data mode as part of our drive to serve our customers' needs, as well as advocate for their interests."
According to DJI, local data mode has been in development for several months and will be included in future versions of DJI apps, starting in the next several weeks. DJI's apps include DJI GO, DJI GO 4, DJI XT Pro, DJI Pilot and Ground Station Pro, which run on smartphones and tablets that control the drone or connect to the drone's remote control unit. The local data mode feature may not be available in locations where an internet connection is required or highly advisable due to local regulations or requirements.