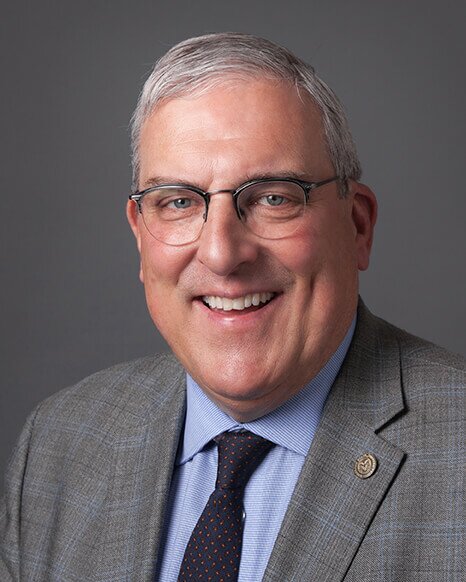 As the only elected city official appointed to the Federal Aviation Administration's (FAA) Drone Advisory Committee (DAC), Mayor Wade O. Troxell of Fort Collins, Colo., is bringing a city perspective to unmanned aircraft systems (UAS) integration, according to the National League of Cities (NLC).
Elaine Chao, secretary of the U.S. Department of Transportation (DOT), selected Troxell to serve on the committee, alongside a cross section of technology and aviation stakeholders. (The full list of members can be found here.) Notably, the group convened for the first time on Tuesday under its new two-year charter in Santa Clara, Calif.
"Cities across America are leading the way by using drones to assist with fire and rescue missions, infrastructure inspections, and other innovative applications. We applaud Secretary Chao and the FAA for appointing Mayor Troxell to the FAA's Drone Advisory Committee," says Mark Stodola, mayor of Little Rock, Ark., and president of NLC. "From Memphis to San Diego to Reno, cities are working in partnership with the FAA to advance pilot projects that integrate drones into municipal operations, which makes the city perspective essential to national drone deliberations."
Troxell has served as an elected city leader since 2015 and a Colorado State University mechanical engineering faculty member since 1985. An active member of NLC's Transportation and Infrastructure Services Committee, Troxell also leads the transportation technology subcommittee, which creates federal policy recommendations on issues such as UAS integration on behalf of the nation's 19,000 cities, towns and villages, according to NLC.
"As city leaders, we look at new technology opportunities from many angles – our citizens, our city operations and our local businesses," says Troxell. "We know that drones can bring tremendous benefits to our communities if we can solve some of the integration challenges together with the FAA. I look forward to sharing my perspective and engaging with the FAA and other aviation technology leaders to strike the right balance so this emerging industry takes off."
NLC has produced several resources on drones, including Cities and Drones and Cities and Innovation Economy: Perceptions of Local Leaders.