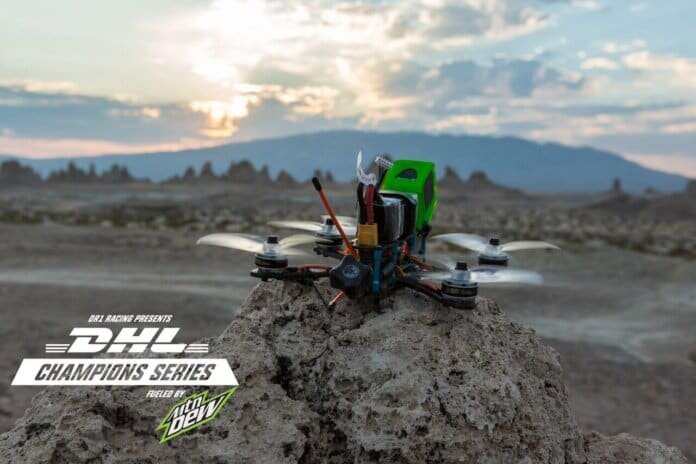 DR1 Racing, an international drone racing organization, says its DHL Champions Series Fueled by Mountain Dew will be arriving on national broadcast television. On Nov. 4 at 1:30 p.m. EST, CBS will air the series finals.
According to DR1 Racing, this marks the first time a drone racing event will appear on national broadcast TV – marking a milestone for the emerging sport of professional drone racing, the organization says. CBS now joins Eurosport, Fox Sports, beIN and Twitch.tv, allowing the series to be broadcast in over 110 countries and streamed globally.
The series has the world's top five drone racing teams competing in six outdoor locations, including the Trona Pinnacles and the Mojave Bone Yard in California; a 500-foot skyscraper in Bonn, Germany; and Ireland's historic Bunowen Castle and Spike Island. The finals will culminate on the cliffs of the Isle of Man.
Brad Foxhoven, CEO and founder of DR1, says, "Our goal is to bring authentic drone racing to a mass audience. With CBS, we will be reaching virtually every home in the United States. This is both a first for DR1 and for the sport of drone racing."