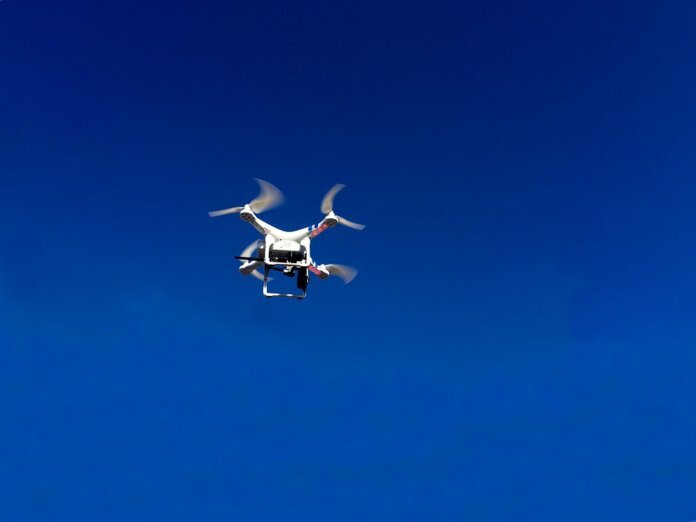 Missouri Congresswoman Vicky Hartzler, R-04, has introduced H.R.5366, the Safeguarding America's Skies Act, which would allow the U.S. Department of Justice (DOJ) and the Department of Homeland Security (DHS) to detect, track and engage with drones that pose a security risk to agency facilities and assets.
According to Hartzler, due to constraints imposed by federal law, federal agencies are prohibited from engaging with drones to prevent criminal or accidental incidents from happening: Under Title 18 of the United States Code, it is illegal to willfully damage or destroy an aircraft, and drones are considered "aircraft." Title 18 also prevents federal agencies from using tailored jamming or protocol manipulation to interdict drones because it is considered intruding on a "protected computer," the congresswoman says.
The National Defense Authorization Act for Fiscal Years 2017 and 2018 provided the Department of Defense with relief from Title 18 restrictions in order to protect certain military installations and assets. However, says Hartzler, federal agencies such as the DOJ and DHS continue to have their hands tied preventing them from interdicting a drone that poses a reasonable threat.
"Over the last several years, advances in drone technology have provided efficient and effective ways for industries across the board to conduct everyday tasks. However, drone technology is also being exploited to advance crime and threaten our national security," states Hartzler. "Drones serve as a mode of transportation for illegal drugs crossing the border, as well as contraband into prisons. On the other side of the globe, militants of the Islamic State of Iraq and Syria have used weaponized consumer drones to target U.S. and coalition partners. It is only a matter of time before similar acts are executed here at home to target U.S. citizens. The Safeguarding America's Skies Act will provide our federal law enforcement agencies with the necessary tools to mitigate and prevent drone crimes from occurring."
The Safeguarding America's Skies Act would provide Title 18 relief to allow the DOJ and DHS to use counter-drone technology to detect, monitor and engage with unauthorized drones that pose a reasonable threat to the safety and security of certain facilities and assets, including those related to operations that counter-terrorism, narcotics and transnational criminal organizations, according to the congresswoman.
Specifically, the Safeguarding America's Skies Act would do as follows:
Amend Title 18 to allow the DOH and DHS to detect, track, redirect, confiscate or destroy a drone if it poses a security threat to a covered facility or asset;
Require the agencies to coordinate with the Department of Transportation, the Federal Communications Commission, and the National Telecommunications and Information Administration in developing the rules and guidance to carry out this new authority;
Require the secretary of transportation to issue a final regulation requiring remote identification and tracking of drones within one year; and
Require the Department of Justice and the Department of Homeland Security to submit an annual report to Congress outlining actions taken to implement and carry out this new authority.
"This is a commonsense bill that will provide much-needed relief to the agencies tasked with protecting the homeland," Hartzler adds. "Left unchecked, the nefarious use of drones and drone technology can drastically alter the laws regulating this burgeoning industry, levying burdensome and unnecessary restrictions on drone use. As is typical with government intervention, the pendulum often swings too far. It is necessary to get ahead of this by instituting smart, effective measures to protect against crime while encouraging the future growth of drone technology and availability."