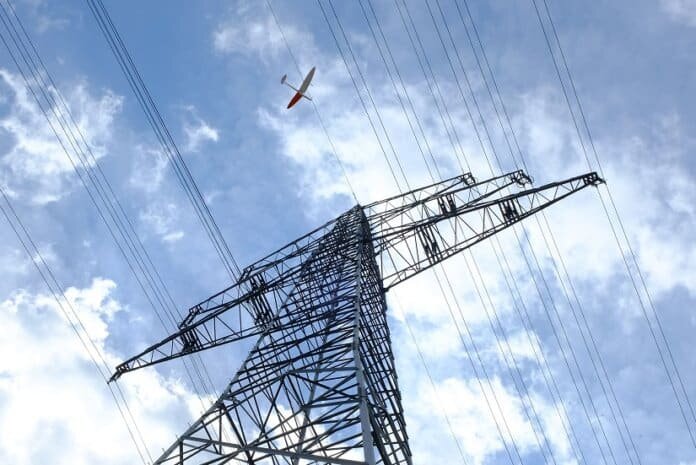 French company Delair-Tech recently flew an unmanned aerial vehicle (UAV) beyond the visual line of sight (BVLOS) of the operator for a total of 30 miles, thanks to a 3G communication network that guided the aircraft.
The purpose of the flight, which took place in France, was to inspect European transmission company RTE's power lines and record data to build models of the service company's European power grid.
For the flight, two pilots were used for takeoff, and two were used for the landing phase. The GPS data was integrated into the drone, which flew on autopilot.
To enable the experimental flight, the Directorate General of Civil Aviation granted Delair-Tech and DTE the right to use a specific flight corridor and defined a clear regulatory framework, the companies say.
"More flexible to use, the UAV offers a complementary solution to helicopter inspections for network maintenance conducted by the RTE," comments Patrick Bortoli, director of maintenance at RTE.
RTE has been experimenting with the use of drones for several years. In 2016, the company began using them more extensively for shorter-range inspections of its electricity transmission network and its cable-laying. RTE hopes to one day use the technology for longer-range missions, which could help reduce costs, mitigate danger and help avoid long interruptions to electricity service when maintenance must be done.
"In collaboration with RTE, we used – for the first time in France – a 3G network to guide the drone, allowing real-time communication from any distance," says Michael Lagarde, president and co-founder of Delair-Tech. "This removes an important technological barrier. It is a first step toward making drones the most common method for inspections of infrastructure that stretches over large distances, such as power lines and pipelines."