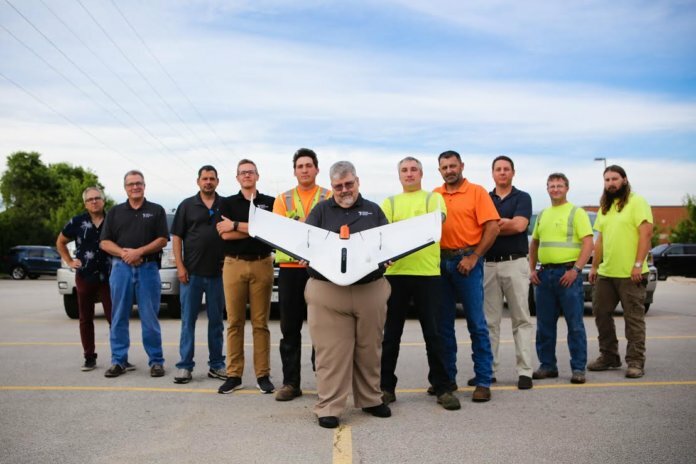 Weaver Consultants Group, an environmental services company based out of Chicago, has adopted Delair's UX11 unmanned aerial vehicle (UAV) for large-scale volumetric surveying and topographic mapping.
The national firm – which was a longtime Trimble/Gatewing drone user – provides a range of engineering services, with a focus on solid-waste and landfill projects. The company's initial use of the new Delair platform has been for developing digital twins of its clients' sites – mainly, large disposal and landfill operations – and performing regular volume calculations.
"For the large areas we need to cover, a fixed-wing drone make sense," says Kurt Aper, unmanned aerial team lead at Weaver. "We can cover a lot of ground in a short amount of time; we can do three or four 45-minute flights per day and get reasonably high-resolution data, even flying at 234 feet. We can do 900 acres in a day – and there's no way we could do that with rotor-style drones, much less by foot."
Delair field-support teams and Seiler Instrument, a regional Delair reseller, worked alongside Weaver's surveying team to evaluate the drone and ensure it met the firm's requirements, including integration with other tools the company uses, such as AutoCAD, Trimble Business Center and the Pix4D photogrammetry suite. The Delair UX11 UAV was introduced commercially last year.
Aper notes that a project of more than 40 acres is roughly the threshold at which the benefits of a fixed-wing UAV become clear. The Delair drone is becoming a critical tool for the firm as it helps landfill developers and operators precisely estimate the volume of materials that are filling their sites and develop expansion plans.