When Virginia Gov. Terry McAuliffe took the stage on the last day of the Association for Unmanned Vehicle Systems International's XPONENTIAL in Dallas last week, he told the crowd of unmanned systems stakeholders, "I'm a huge believer in your industry."
He also made an enthusiastic pitch for everyone to come to his state, home to NASA's Langley Research Center, one of the U.S.' federal test sites for drones, nearly 300 aerospace firms, and now, a runway dedicated entirely to unmanned aircraft systems (UAS).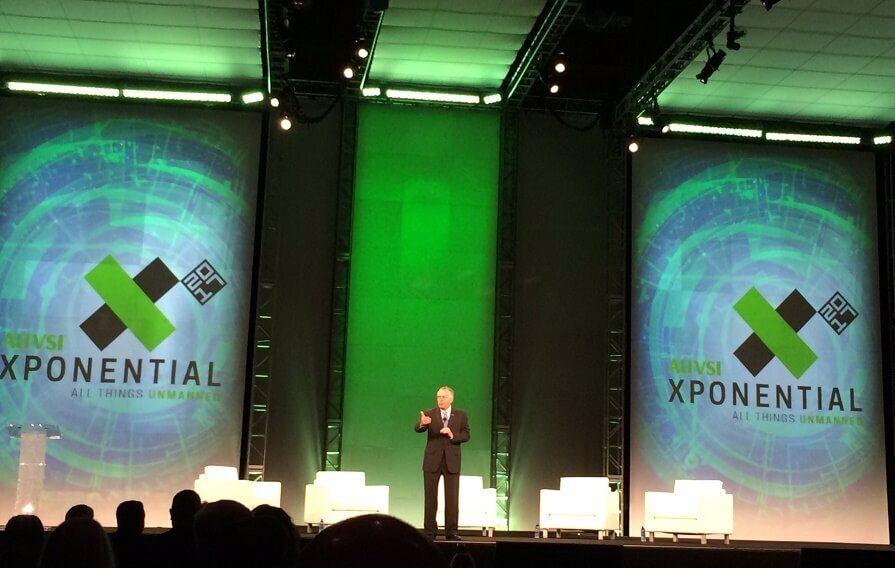 Dubbed the Mid-Atlantic Regional Spaceport's Unmanned Aircraft Systems (MARS UAS) Airfield, the $5.8 million facility, which was funded through the state, "propels Virginia further on its quest to become a national leader in autonomous technology and industry, which is at the heart of our efforts to build a new Virginia economy," the democratic governor explains in a press release.
Indeed, he also noted at XPONENTIAL, "I'm all about economic development."
The 3,000-foot-long, 75-foot-wide runway – whose construction was undertaken by the state's department of transportation – is situated among 75 square nautical miles of airspace that is "available 24 hours a day, seven days a week" and offers operations at an "unlimited altitude," the release says.
Further, for drone operations that require vertical takeoff and landing, the MARS UAS Airfield offers a 130-foot by 120-foot concrete pad. Starting this summer, the facility will also begin constructing a 90-foot by 50-foot hangar featuring a "70-foot-tall rollup door, lab space, communications and broadband connectivity."
"This new facility at Wallops [Island] provides government and commercial users with a runway under restricted airspace on a secure federal facility – discreetness that is of high interest for research and development," Aubrey Layne, Virginia's transportation secretary, states in the press release.
After yesterday's ribbon-cutting ceremony, McAuliffe then became the first governor to fly in a UAS, as he put it on Twitter:
Heading down to @NASA_Wallops now to inaugurate first #UAS runway in USA & become 1st Gov to fly in a UAV…only in VA! #Unmanned pic.twitter.com/fDu0Ul83p7

— Terry McAuliffe (@TerryMcAuliffe) May 18, 2017
Specifically, he flew inside the Centaur, an optionally piloted aircraft from a local aerospace company, Manassas, Va.-based Aurora Flight Sciences. With the governor on board, the aircraft was flown remotely from a ground control station.
According to Karen Jackson, the state's secretary of technology, who spoke on an XPONENTIAL panel discussing beyond-line-of-sight UAS operations, the new runway represents an "outstanding and strategic addition to the vast array of unmanned systems assets in the commonwealth," she says in the release.
"The addition of these unique capabilities," she continues, "will provide the opportunity for even more companies and organizations to test their systems in Virginia."