Maryland's Cecil County Sheriff's Office (CCSO) is crediting its unmanned aerial vehicle (UAV) with leading to the arrest of a man who had stolen nearly $400,00 worth of construction equipment.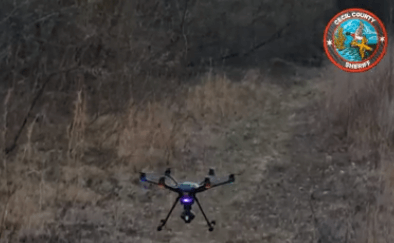 As described in a Facebook post from the sheriff's office, the New Jersey State Police, Pennsylvania State Police, and Delaware Fish and Wildlife Natural Resources Police were all investigating a case in which "heavy-duty construction equipment" had been stolen by a suspect throughout New Jersey, Delaware and Maryland.
Sheriff Scott Adams, a federally certified drone pilot, then deployed a UAV from the CCSO, which recently launched its drone program. After the sheriff's office obtained a warrant, the drone offered an aerial view of properties in question, and the officers were able to spot 17 pieces of construction equipment at one property and three at another.
So far, out of a $394,000 total, $243,000 worth of construction equipment has been returned to the owners, and the suspect has been arrested.