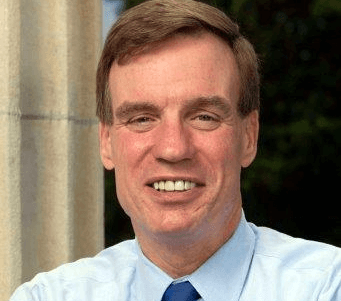 Next Tuesday, a community college in Big Stone Gap, Va., is hosting a "Drone Demo Day" that will be attended by U.S. Sen. Mark Warner, D-Va.
According to a Facebook post from Mountain Empire Community College (MECC), the event – held Aug. 15 from 2:25-3:25 p.m. at the college's Dalton-Cantrell Hall Fugate Training Center – will feature a "public presentation and discussion" led by Warner.
MECC, which offers a number of drone courses for its students, says the event will be an opportunity for the senator "to provide an update on his work in the Senate" and "to hear directly from constituents."
Last fall, Warner, along with Virginia companies Drone Airspace Management and Aurora Flight Sciences, announced the launch of the Virginia Emerging Drone Industry Cluster program. The purpose of the three-year program is to provide workforce development for an emerging drone industry cluster based in southwest Virginia, particularly the counties served by MECC. The award is enabling MECC to offer courses that train students, including former coal industry workers, to operate unmanned aircraft systems (UAS) to provide commercial and government services.
Also next Tuesday, MECC is hosting an information meeting for those interested in applying for a scholarship to attend UAS courses this fall. MECC, with assistance from a National Science Foundation Grant, is offering free tuition for four classes that make up the core of the future Unmanned Aircraft Systems Operations Technician Career Studies Certificate.