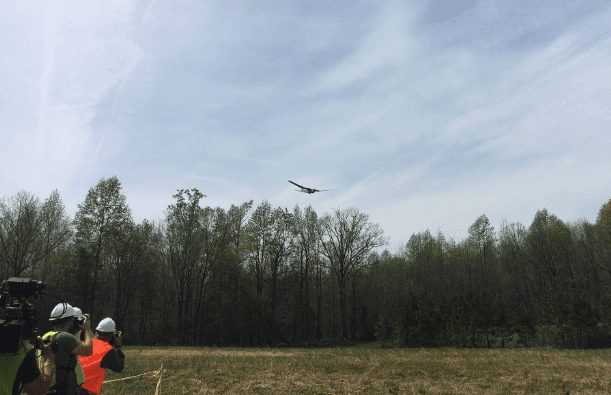 Yesterday, U.S. Sen. Mark R. Warner joined Ligado Networks, the Virginia Tech Mid-Atlantic Aviation Partnership (MAAP), Dominion Virginia Power and AeroVironment to test out the inspection of critical infrastructure using drones beyond the visual line of sight (BVLOS) of the operator.
The test, conducted in Buckingham County, Va., demonstrated the application of the AeroVironment Puma AE unmanned aircraft system (UAS) to inspect Dominion Virginia Power's high-voltage power lines at distances up to 20 kilometers from the launch site.
The demonstration included the reliability, availability and continuity of data links with Ligado's SkyTerra 1 satellite system. According to the partners, the successful use of satellite-based command-and-control over long distances would remove range limitations on potential commercial applications of UAS.
"Unmanned systems are going to open up new avenues for economic growth and improve our quality of life in Virginia and across the country," says Warner. "We're working hard to unlock their potential, and what [we saw yesterday] is that strong partnerships generate game-changing solutions. These flights demonstrate that when expert researchers and innovative companies come together, we can break new ground. I'm excited to build on this success as Virginia continues its leadership in the development of unmanned systems."
"Beyond-visual line-of-sight operations are key to enabling realistic commercial applications for unmanned aircraft," adds Mark Blanks, director of MAAP, which operates Virginia Tech's Federal Aviation Administration-designated UAS test site. "But we have to make the case that they can be done safely, and collaborative operations like this are what can really move the needle."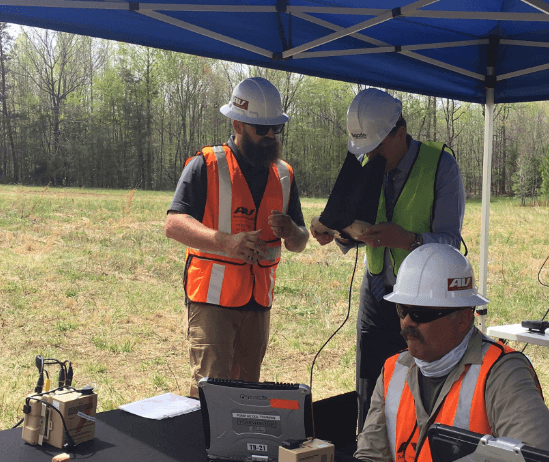 Photos courtesy of Sen. Warner's Twitter account