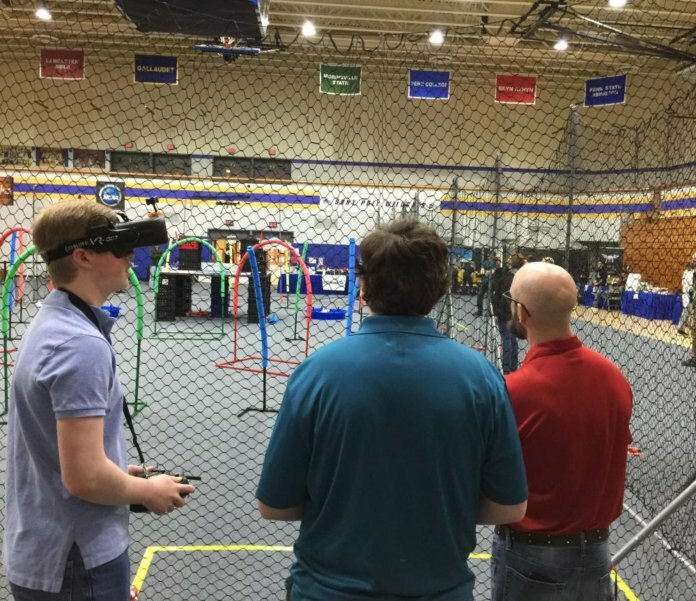 This Sunday, the State University of New York Polytechnic Institute (SUNY Poly) is hosting 17 teams that will compete in an indoor drone competition.
The FOREST FURY competition is launching from 9:30 a.m. to 6 p.m. at SUNY Poly's Wildcat Field House in Oneida County, N.Y.
Local middle school and high school teams from Carthage, Cazenovia, Cortland, East Syracuse-Minoa, Hannibal, Syracuse, Oneida, Stockbridge, Vernon, Verona and Sherrill will join teams from West Haven, Conn., and New York City's Explorer program to fly drones in two 30-by-60-foot, netted fields.
This year's competition dispatches 17 teams to navigate drones through a forest-themed setting. FOREST FURY is part of CNY Drones' efforts to promote science, technology, engineering and math. CNY Drones is affiliated with the Academy of Model Aeronautics.
The public is invited to the competition, which will award trophies for the top three teams. In addition, a new Safety Video Award Challenge allows students to compete for a trophy based on their creative development of a public service announcement spotlighting the need for drone safety.
In addition to the competition, several local organizations with ties to drone technology will exhibit.
Information on next season's challenge, FARM-i-GEDDON, will be released in September as a part of CNY Drones' fourth annual Drone Info Day.