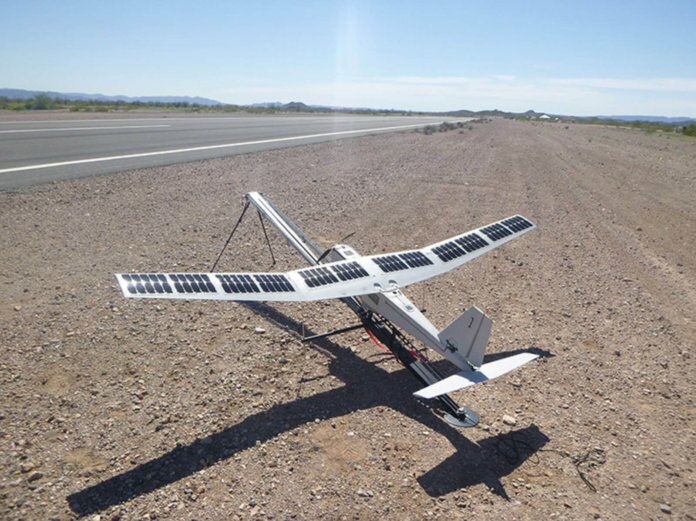 Albuquerque, N.M.-based SolAero Technologies Corp. (SolAero), a provider of solar cells and composite structural products for aerospace applications, has received a contract award from Johns Hopkins University Applied Physics Laboratory (APL) to develop an integrated solar wing for the AeroVironment Puma unmanned aircraft system (UAS).
The wing fabricated with SolAero's solar cells and integrated onto a ruggedized, composite structure is a direct form, fit, function and mass equivalent to the standard, non-solar wing currently available on the Puma, the company says.
Back in 2014, AeroVironment and BP were granted Federal Aviation Administration approval to fly the Puma UAS for the first commercial drone operation over land. The partners operated the drone for aerial surveys on Alaska's North Slope.
SolAero says its solar wing for the Puma will enable extended range, increased payload power and enhanced persistence in multiple scenarios for Puma's end-users. Flight testing and field validation will be performed in early 2018.
SolAero and its subsidiary, Alliance Spacesystems, developed the prototype solar wing, achieving mass parity with the standard, non-solar Puma wing under a joint cooperative research and development agreement with APL and a Department of Defense customer. The prototype wing demonstrated power generation equal to engineering estimates during flight tests at Yuma Proving Ground in Arizona in mid-2017.