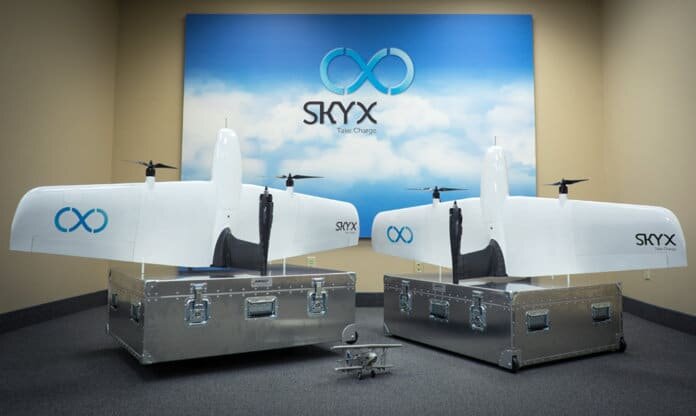 Ontario-based SkyX, developer of a self-charging drone for use in monitoring long-range assets, such as oil and gas pipelines, has received $4 million of a planned $5 million investment from Kuang-Chi Group, a Shenzhen, China-based technology group focused on investing in aerospace solutions.
SkyX plans to bring fully autonomous drones to the oil and gas industry for inspections, mapping, and security and surveillance.
The company's SkyOne model offers vertical takeoff and landing capabilities and provides a remote recharging feature in the field. Instead of returning to base, the aircraft can instead fly to a local xStation and recharge in a specially designed dome that also provides protection from any inclement weather. The drone then continues to complete its mission, the company explains.
Last year, Kuang-Chi launched an international innovation fund known as the Kuang-Chi GCI Fund. Kuang-Chi has been investing funds in SkyX in a series of tranches at key company milestones.
"SkyX has developed groundbreaking technology, and we had no hesitation in providing our full backing to this exciting project," states Dr. Ruopeng Liu, chairman of Kuang-Chi. "SkyX is exactly the type of company in which we at Kuang-Chi look to invest – innovative, disruptive, visionary and commercially attractive. This is a project with which we are passionate to be involved, and we are excited to be part of the SkyX journey."
Doron Zauer, board member at SkyX, adds, "SkyX is looking to disrupt the pipeline monitoring market by developing drones that have the capability to travel further, for longer, at lower cost and with more accurate data than anything on the market. Kuang-Chi is the optimal investor for SkyX, and I am looking forward to seeing this mutually beneficial partnership strengthen and deepen."