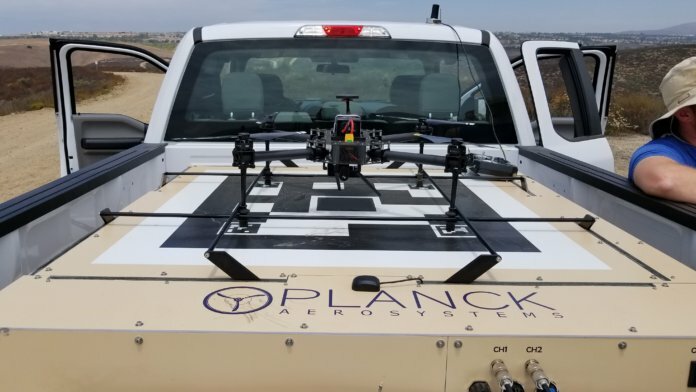 Planck Aerosystems (Planck Aero) has formed a partnership with aerospace manufacturer Empirical Systems Aerospace Inc. (ESAero) to support Planck's defense and commercial unmanned aerial systems (UAS) business.
Under the agreement, ESAero will manufacture Planck Aero's Group 1 Unmanned Aerial Systems, Shearwater, in the ESAero manufacturing plant in San Luis Obispo, Calif., to support increasing demand across Planck's customer base, both domestically and internationally. This effort will support Planck's strategy to scale the company.
The Shearwater UAS is a small multi-rotor platform that hosts the Planck Autonomous Control Engine – ACE navigation system, which enables the UAS to operate autonomously from moving vehicles and vessels, including vision-based precision landing.
The Planck ACE navigation system utilizes standard open interfaces compatible with third-party UAS and can be retrofit to almost any drone, of any size, the company says.
"Having a high-quality UAS that's made in the U.S. is critical to our growth strategy, and ESAero is an ideal partner to support that growth," says Planck's CEO and co-founder, Josh Wells.