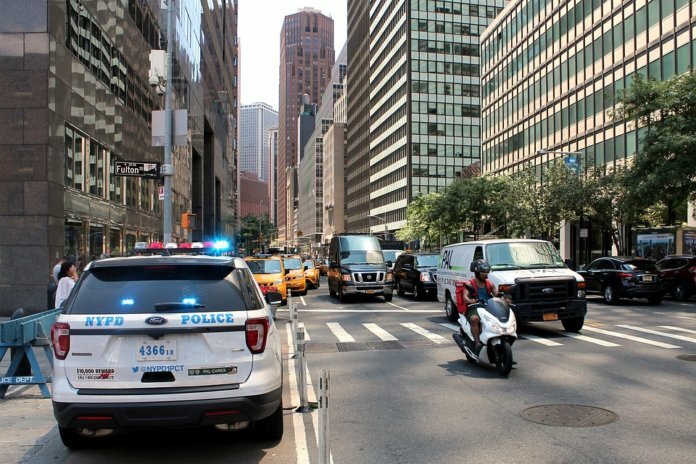 The City of New York Police Department (NYPD) has announced its new unmanned aircraft systems (UAS) program, which will be made up of newly acquired drones operated by NYPD officers from its technical assistance response unit (TARU).
The department clarifies that the technology will be deployed only by licensed members of TARU who have gone through vigorous training. The NYPD plans to have the following unmanned aircraft on hand:
Eleven DJI Mavic Pro quadcopters: able to be deployed quickly for tactical operations;
Two DJI M210 RTK quadcopters: larger, weather-resistant drones with 30x zoom camera and thermal imaging capabilities for 3D mapping and search and rescue; and
One DJI Inspire 1 quadcopter: used for training and testing.
TARU provides specialized investigative equipment and tactical support to all bureaus within the NYPD – from officers on patrol to the emergency service unit. It plans to use the drones for search and rescue, collision and crime scene documentation, evidence searches at large/inaccessible locations, HAZMAT incidents, traffic and pedestrian monitoring at large events, assistance at hostage/barricade situations, and other emergency situations with approval of the chief of department.
"As the largest municipal police department in the United States, the NYPD must always be willing to leverage the benefits of new and always-improving technology," says James P. O'Neill, police commissioner. "Our new UAS program is part of this evolution; it enables our highly trained cops to be even more responsive to the people we serve and to carry out the NYPD's critical work in ways that are more effective, efficient and safe for everyone."
The NYPD explains that the UAS will gather crucial information as situations unfold without putting officers at risk and lessen harm and danger to civilian bystanders and other involved parties.
Across the country, there are more than 900 state and local police, fire and emergency units with drones, according to the NYPD. During its own research and development stage, NYPD officials met with other police departments to learn about their programs. Additionally, the department solicited feedback from city council members and advocates. UAS solutions company FLYMOTION says it provided "consultation, equipment, training and support" for the NYPD's new program. Over the last year, the two have worked hand-in-hand to cultivate the drone program.
The NYPD notes that the drones will not be used for routine patrol, traffic enforcement, immobilizing vehicles or suspects, or searches without a warrant. In addition, they will not be used as weapons and will not be equipped with weapons.